Saudi's Deputy Crown Prince to meet Trump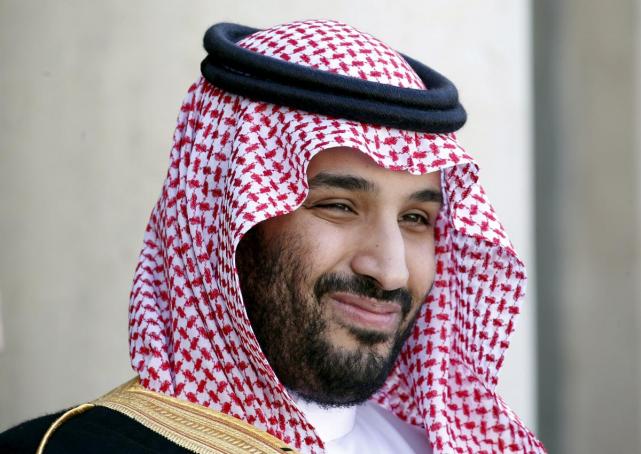 Saudi Arabia's Deputy Crown Prince Mohammed bin Salman, seeking foreign investment in an economic reform plan, left for the US Monday to meet President Donald Trump, state media said.
Prince Mohammed will be the highest-ranking Saudi official to hold talks with Trump since the US leader took office in January.
The visit, which officially begins Thursday, focuses on the "strengthening of bilateral relations... and regional issues of mutual interest," the Saudi Press Agency said.
Second in line to the throne, Prince Mohammed is the son of King Salman and holds the post of defence minister, although much of his focus is on economic issues.
He is the chief proponent of Vision 2030, a wide-ranging social and economic reform plan begun last year to diversify the oil dependent economy.
Washington and Riyadh have a decades-old relationship based on the exchange of American security for Saudi oil.
But ties became increasingly frayed during the eight-year administration of former president Barack Obama.
Saudi leaders felt Obama was reluctant to get involved in the civil war in Syria and was tilting towards Riyadh's regional rival Iran.
Saudi Foreign Minister Adel al-Jubeir has expressed optimism that the Trump presidency will be more engaged in the region, particularly in containing Iran.
Saudi Arabia regularly accuses Iran of interfering in the affairs of its neighbours, particularly in Yemen where Tehran backs rebels fighting the internationally recognised government.
The US provides weapons, refuelling and intelligence support for a Saudi-led coalition helping Yemen's government battle the Huthi rebels and their allies.
Prince Mohammed's trip comes as King Salman, 81, is on an Asian tour lasting about one month and emphasising economic ties.
A foreign diplomat told AFP the king is travelling with a large cross-section of the royal family and the tour is seen by some as a way to help him build loyalty to Prince Mohammed.
Analysts have pointed to rivalry between Prince Mohammed and Crown Prince Mohammed bin Nayef, 56, the first in line to the throne who is also interior minister.
Follow Emirates 24|7 on Google News.