Saudi schools told to "stop exporting cattle"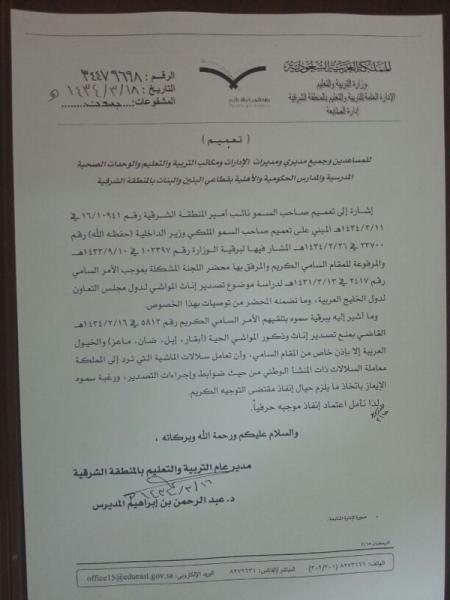 Schools in eastern Saudi Arabia were shocked when they received a letter from the Ministry of Education asking them to stop exporting livestock and other cattle to neighboring Gulf countries, a newspaper reported on Monday.
The letter, a copy of which was published by the Saudi Arabic language daily Sabq, said all schools in the eastern region are not permitted to export sheep, cow, goats, camels and horses to the other Gulf states without a royal permission.
"The circular said that all cattle breeds coming to the Kingdom must be treated as those of national origin regarding export controls," the paper said.
"The question which was asked by many schools officials was that what the teachers, students and schools have to do with livestock and cattle."
Follow Emirates 24|7 on Google News.