Saudi shuts 'lizard-infested' restaurant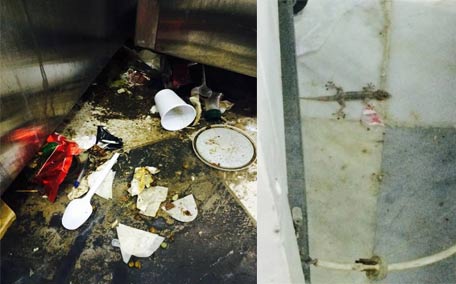 Saudi authorities shut down a "famous" restaurant in the Gulf Kingdom after health inspectors discovered massive violations, including bad food and the presence of a large number of rats and lizards in the kitchen.

The inspectors, who made a surprise visit to the restaurant, found a large amount of meat and other foodstuff stacked unsafely while the date of some items has expired.

"The inspectors also found dead rats, lizards, insects and other animal stool all over," the Arabic language daily 'Sabq' said without identifying the restaurant in the Western Saudi town of Makkah.
Follow Emirates 24|7 on Google News.