Saudi to build animal reserve in Empty Quarter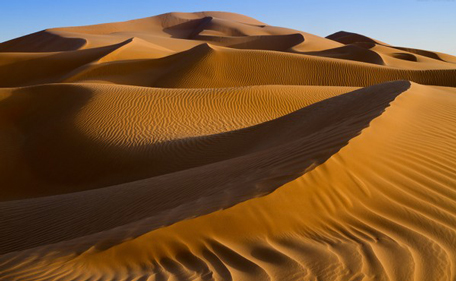 Saudi Arabia intends to build a massive endangered animal reserve in the heart of its Rub Al Khali (Empty Quarter) desert within ongoing programmes to repair ecological damage caused by extensive hunting and development plans.

The reserve will have an area of nearly 600 square km, almost the size of nearby Bahrain, and the project includes forestation and the release of some endangered animals, including the Oryx, for breeding.

State oil operator Saudi Aramco, the world's largest oil producing firm, said it would execute the project, one of the largest reserve programmes in the region's history.

The Rub Al Khali is the largest sand desert in the world, encompassing most of the southern third of the Arabian Peninsula including Saudi Arabia and areas of the UAE, Oman and Yemen. The desert covers some 650,000 square km.
Follow Emirates 24|7 on Google News.