Saudi urged to enforce 'marriage licence' to cut divorces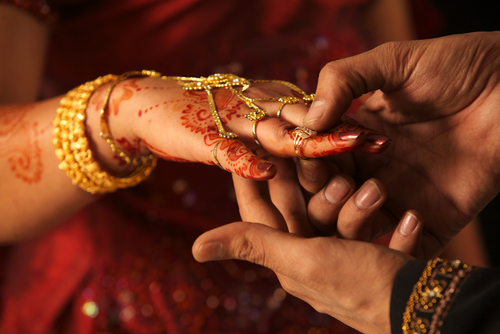 A well-known Saudi Islamic scholar urged the Gulf Kingdom to copy Malaysia in enforcing crash courses dubbed as "marriage licence" for couples, to reverse a steady rise in divorces which he said had reached an alarming level.

Mohammed bin Awad Al Harthi, a family affairs adviser and member of a marriage reconciliation committee in the Western town of Taif, said divorce rates in Saudi Arabia reached their highest levels of four divorces per every 10 marriages in 2014.

He told 'Sabq' newspaper that newly-wed couples accounted for most of the divorces because of hasty marriages and other reasons.

"We should all know that divorce cases in Saudi Arabia have reached alarming levels which are increasing every year," he said.

"What we need to do is to copy the Malaysian experience, which involves organising 'marriage licence' crash courses for couples. These courses were introduced in 2002 after divorces reached 32 per cent in Malaysia. In 2004, the rate was cut to only seven per cent thanks to these courses."

Al Harthi said the Saudi government should introduce such courses on a compulsory basis and to link marriage contracts to the couple's agreement to attend the courses.

"We believe that it is time to copy the Malaysian experience as there is no other alternative

"This will largely contribute to curtailing divorces and strengthen our society. As we all know, families with strong bonds and relations are the pillars of strong, create and productive nations."

Saudi Arabia, the world's largest oil exporter, and other Gulf crude producers are believed to have the highest divorce rates in the world.

Official data showed there were more than 33,900 divorce cases in Saudi Arabia in 2014, nearly triple marriages and much higher than in 2013.

In a recent report, the Saudi news network 'Al Arabiya' quoted a scholar as saying 'Misyar' marriage is one of the key reasons for the surge in divorce rates.

"Misyar is the main factor.This is because when the man's first wife discovers that her husband married another woman under Misyar contract, he will feel danger and this will prompt him to divorce the second wife easily.
Misyar is seen as a temporary marriage and that is why divorce rates have increased in the Kingdom," it quoted Sheikh Mohammed Al Falaj, a family affair consultant, as saying.

A Misyar contract is a marriage contract where couples can live separately but get together regularly, often for sexual relations.

Although allowed in Saudi Arabia and under Sunni Islam, Misyar is not popular with many.

Women lose nearly all their rights in a Misyar marriage and nearly 80 per cent of Misyar relationships end in divorce.
Follow Emirates 24|7 on Google News.