Saudi wheat output dips below one mln tonnes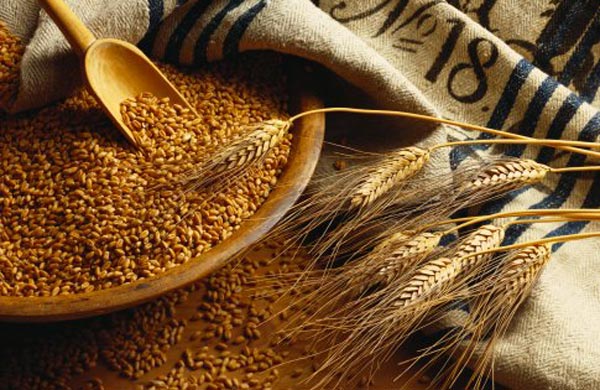 Saudi Arabia's wheat production plunged below one million tones in 2009 for the first time in more than 20 years as the Gulf Kingdom is pursuing plans to halt local grain production and rely on imports to save scarce water resources.
Wheat output stood at around 946,000 tonnes last year, down by nearly 41 per cent over the 2008 production of about 1.7 million tones, official data showed.
Production was as high as 2.2 million tones in 2007 and it is expected to continue its slide as more wheat farmers pull out of the market.
"Last year's wheat production declined to its lowest level since 1986," the Saudi Arabic language daily Aleqitsadiah said, quoting a government report.
"Farmers meanwhile continued to withdraw from the market as nearly 3,871 of them have already quit….nearly 5,360 farmers are now in the market but most of them are expected to pull out in the next few years."
The desert Kingdom, which sits atop more than a fifth of the world's proven oil wealth, had produced between two-three million tonnes of wheat per year before it decided to gradually reduce local cultivation by 12.5 per cent a year.
Production dipped below one million tones last year and is expected to be far lower this year following the decision to stop subsidizing local production. In the next two years, output could dip further and the country will become almost totally reliant on imports, mainly from the West.
"The decision we took two years ago to halt local wheat output is final and clear…there is no going back," said Fahd Balghaneem, Saudi Minister of Agriculture and Head of the Grain Silos and Flour Mills Organization (GSFMO).
"The country is now giving priority to water security over food security…this was a cabinet decision, which also directed us to stop producing wheat locally."
Balghaneem said Saudi Arabia, one of the poorest nations in water resources, imported in excess of one million tonnes of wheat last year and imports are projected to surge this year as local output is steadily declining.
"The decline is faster than the 12.5 per cent we had set annually…farmers appear to realize that wheat cultivation is no longer feasible after the state decided to stop subsidies…many of them have quit their farms and this means local production could drop to only one million tonnes this year."
Saudi Arabia, with a population of around 27 million, has announced that it would begin importing wheat at the start of 2009 and gradually eliminate a 25-year grain programme that has allowed it to be self sufficient but drained its scarce desert water wealth, one of the world's lowest compared to its population size.
The decision involved a gradual increase in wheat imports and a reduction in the government's purchases from local farmers to conserve water following reports about an alarming decline in underground resources.
Officials said the government would start reducing purchases of wheat from local farmers gradually and move to 100 percent reliance on foreign imports by 2015.
The decision to rely on imported wheat follows a surge in Saudi Arabia's food imports over the past few years, with the bill peaking at over $12 billion in 2009 compared with $9.6 billion in 2006 and $8.75 billion in 2005.
The figures showed Saudi Arabia is recording one of the fastest growth rates in food imports in the Arab world, averaging around 8.3 per cent during 1995-2005.
In 2008, Saudi Arabia alone accounted for more than 40 per cent of the total Arab food gap, the difference between farm exports and imports.
Poor water ground resources have forced Saudi Arabia to rely on sea desalination facilities, for which it has invested $hundreds of billions.
Saudi Arabia is now the world's largest producer of desalinated water, which meets 70 percent of its present drinking water needs.
The Kingdom's 30 desalination plants pump more than 600 million gallons (2.27 billion liters) of water daily (over 1 billion cubic meters a year) through nearly 2,000 miles of pipeline. More than 50 cities and distribution centers in Saudi Arabia receive their water from these plants.
Aleqtisadiah said the government has not yet decided on any compensation to local farmers for their withdrawal from the market.
"The decision to halt wheat production has given no reference to any compensation to farmers who will be harmed by their pullout…these farmers had been implementing a government programme intended to achieve self-sufficiency in wheat," the paper said.
Follow Emirates 24|7 on Google News.