Saudi women may be allowed to join Islamic police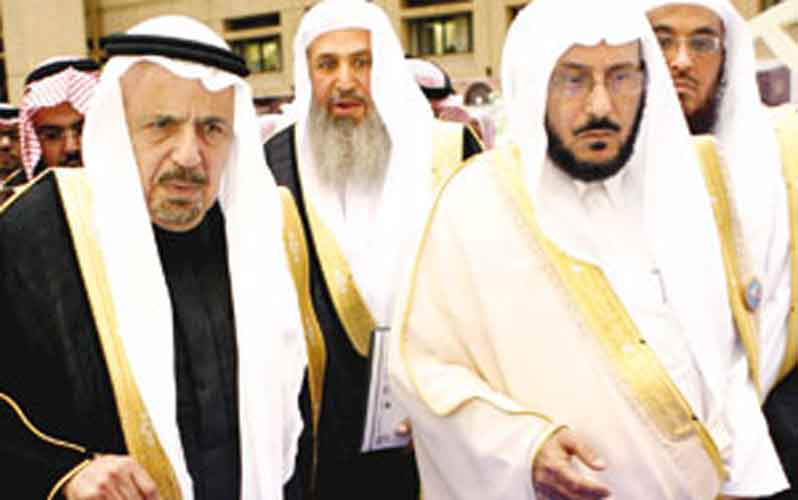 Saudi Arabia is considering breaking long-standing social barriers and recruit women in its feared Islamic police, newspapers reported on Sunday.
Women in the conservative Muslim Gulf kingdom have so far been banned from joining the Commission for the Promotion of Virtue and Prevention of Vice, which has often triggered controversy because of its tough ways in dealing with people.
"We are studying allowing women to work in the Commission…they could have jobs similar to those of men but in their field," the Commission's director Abdul Lateef Al Shaikh told the Arabic language daily 'Al Watan'.
He said the Commission is mulling recruiting women in line with instructions by King Abdullah who "strongly believes in giving women them their full rights."
Al Shaikh, who was appointed by King Abdullah as Commission chief early this year, said his force would continue to play a major role in enforcing Islamic rules in the Kingdom, the world's oil powerhouse.
"We want to promote virtue through good advice and prevent vice without using force…we just want to make the citizens happy," he said.
The Commission, the most influential police force in Saudi Arabia, has been under fire by the local media and many websites over its tough ways in dealing with people in the kingdom. Newspapers have reported scores of incidents in which Commission members attacked people or dealt harshly with women. On Sunday, one newspaper said some members jumped on a woman and impounded her mobile phone after suspecting it has indecent pictures.
"What is said about the Commission is not true," said Sheikh Abdul Rahman Al Sadees, Imam (preacher) of the Grand Mosque in Makkah.
He described anti-Commission journalists and website writers as "night bats" who hide under the cover of night to spread lies.
"I can tell these night bats that the Commission men are not monsters...they do not put sticks on the people's neck…they are men of mission who just want to save the people from sins," he said.
Follow Emirates 24|7 on Google News.