Saudi women urge top cleric to end driving ban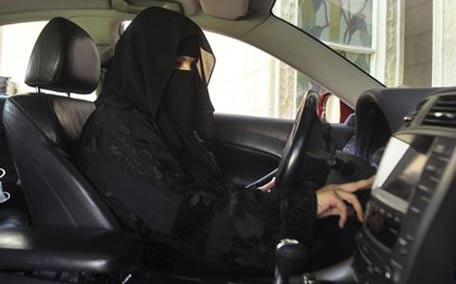 Saudi female activists have appealed for the Gulf Kingdom's top Islamic cleric to push for ending a long-standing ban on women's car driving, saying the benefits of such a law surpass its disadvantages, a newspaper reported on Tuesday.

The London-based Saudi Arabic language daily Al Hayat said the women made the appeal in a letter signed by several female activists and addressed to the country's Mufti, Sheikh Abdul Aziz Al Shaikh.

It said the women told the Mufti they have decided to send this letter after they were advised by male supporters to resort to official channels instead of staging random driving campaigns on roads and clashing with police.

"We appeal for you to reconsider the laws which ban women from driving cars…we decided to resort to you after we found that the benefits of driving a car exceed the disadvantages….otherwise, why there is no law banning women from using mobile phones and internet….we tell those who prohibit female driving that they should also prohibit all other means of technology….those who permit women to use such means should also permit them to drive cars," the letter said.
Follow Emirates 24|7 on Google News.