Saudis 6th largest consumers of sex drugs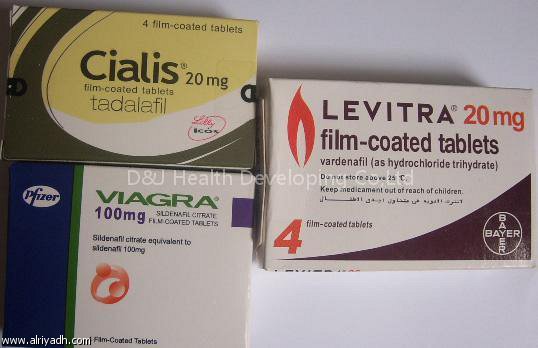 Saudi Arabia is the world's sixth largest consumer of sex drugs as domestic demand is as much as 10 times that in Russia, according to a newspaper.
Alriyadyh Arabic language daily, citing an unnamed medical study in the Gulf Kingdom, said nearly 12 per cent of Saudi Arabia's 20 million national men are suffering from impotence and that 80 per cent of the cases are associated with psychological problems.
"Saudis are the sixth largest consumers of sex drugs in the world…their consumption is as much as 10 times that of Russia although the population in that country is more than 10 times the Saudis," it said.
"Besides psychological factors, diabetes is the main cause of impotence in Saudi Arabia as nearly 15 per cent of the Saudis suffer from that disease against only 3-5 per cent in other countries…other factors include the high rate of high blood pressure cases, obesity and lack of exercise."
According to the study, Arab countries spend more than $10 billion on Viagra and other anti-impotence medicines every year and that Saudi Arabia alone spends over $1.5 billion.
It is followed by Egypt and the UAE, which spend about $on e billion and $500 million respectively.
Follow Emirates 24|7 on Google News.