Saudis are world's third laziest people: report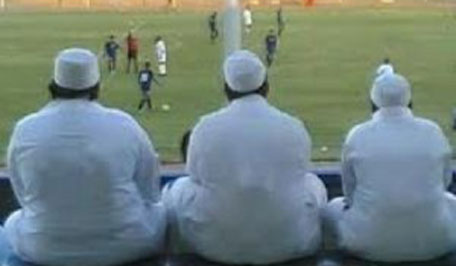 Saudis are the third laziest people in the world after those of Malta in the Mediterranean Sea and Swaziland in Africa because of the high obesity rate in the Gulf Kingdom, a local newspaper reported on Sunday.

Around 40 per cent of Saudis are suffering from obesity but the rate is far less in the southern region of the Kingdom because of its rugged mountainous areas.

"In terms of laziness, the people of Saudi Arabia are ranked third in the world after the people of Malta and Swaziland," the Saudi Arabic language daily Kabar said, citing a study by Dr Waleed Al Bakr, a well known endocrinology specialist.

He said obesity kills an average 20,000 people in Saudi Arabia every year, adding that women in the Kingdom are more vulnerable to obesity due to lack of exercise.

Saudi Arabia, the world's dominant oil exporter and largest Arab economy, has a population of around 28 million, including nearly eight million expatriates. The country has one of the highest per capita incomes in the Middle East due its massive crude sales, standing at around $24,900 in 2012.
Follow Emirates 24|7 on Google News.