Saudis urged to dismantle religious police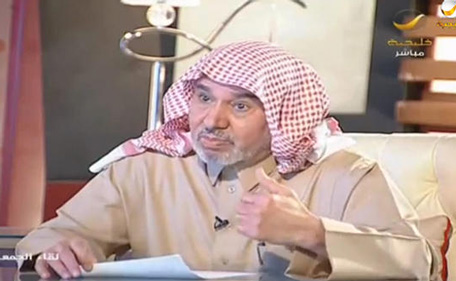 An outspoken Saudi deputy and writer has urged the conservative Gulf Kingdom to dismantle its feared religious police, saying its members are spying on the people.

Ibrahim Al Bulaihi, a member of the Shura (appointed parliament) and a columnist in the mass circulation Saudi Arabic language daily Al Riyadh, made the rare call in an interview broadcast on the Saudi Al Resala (message) television channel.

Bulaihi, known for his controversial views, said the Commission for the Promotion of Virtue and Prevention of Vice was created in Saudi Arabia before the police.

"I am now against the idea of this Commission. I believe it should be dismantled because it is a system that spies and eavesdrop on people.

"There are many Hadeeths - talks by the Prophet (Peace Be Upon Him) - prohibiting spying on people," he said during the weekly TV programme 'Friday's meeting'.

"I think this huge effort which is being dedicated for this Commission should be spent on reforming the community.
"When you correct the community, you need not spy on the people or chase them every time and everywhere."

Commission members, who are mostly deployed in public places, have triggered furore and discontent by what Saudis say is their daily meddling in their domestic affairs and encroachment on their privacy.
Follow Emirates 24|7 on Google News.