Saudis want trial of envoy to Egypt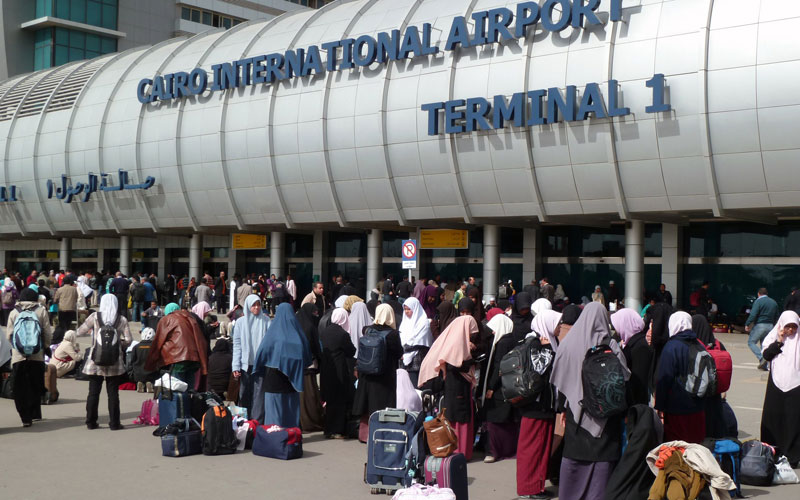 A number of private organisations in Saudi Arabia have launched a campaign to have the Gulf kingdom's ambassador to Egypt stand trial for scoffing at a stranded national woman who asked for his help to transfer her back home, a newspaper reported on Monday.
The Arabic language daily Burnews said those groups mounted the campaign after watching a short film showing ambassador Hisham Nazer sneering at the Saudi woman at Cairo international airport.
"Many organisations and associations in Saudi Arabia have mounted a campaign to have Nazer tried for dealing cruelly with a national woman who politely asked him to secure more aircraft to transfer her and other stranded Saudis in Egypt back home," the paper said without identifying those groups.
Several newspapers in the world's dominant oil power attacked Nazer for snapping at the woman while visiting hundreds of stranded Saudis at Cairo airport three days ago.
Nazer was asked by the women why he does not order more Saudi aircraft to transfer the remaining Saudis to their country, saying the Kingdom has enough resources.
"Oh really…so you have come up with the solutions which I don't know," he snapped at her before walking away.
The film, published in most Saudi papers, showed Nazer was surrounded by his aides and scores of worried Saudis.
"In an unjustified behavior, the Kingdom's ambassador to Egypt gives a sarcastic response to a stranded Saudi woman who just asked for help," the online daily Masdar said.
"We all know that King Abdullah has ordered the quick transfer of all Saudis in Egypt…but we are surprised to see that the ambassador sneers at a national woman who is worried about herself and the other Saudi nationals stranded in Egypt."
Follow Emirates 24|7 on Google News.