Sectarian clashes kill 22 in Yemen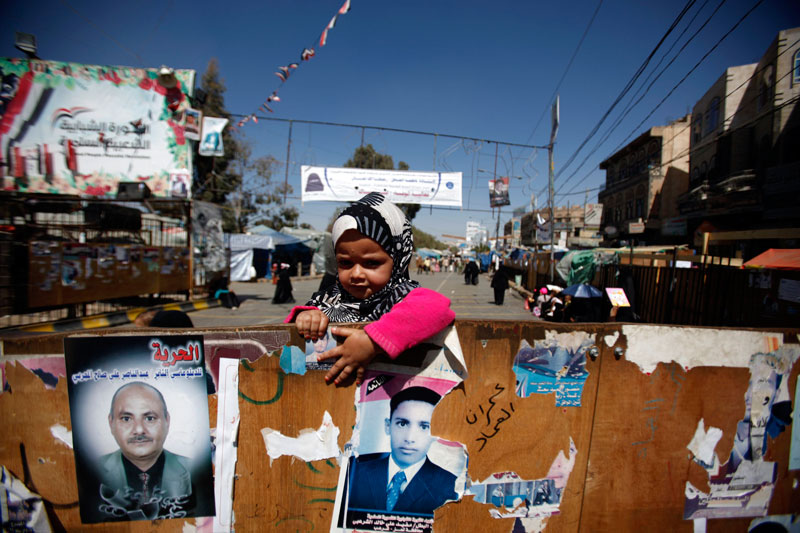 At least 22 people were killed in clashes between rebels and fighters from an Islamist group in a province under rebel control in rugged northern Yemen, tribal sources said on Thursday.
A source close to the rebels known as Houthis said fighters from a group known as the Salafi attacked the rebels overnight in Hajja and in the Kataf area of Saada province, an area that has seen intense sectarian fighting in recent months.
"We blocked the attack in under an hour and 13 people died in Hajja and nine in Kataf," said the Houthi source.
The Houthis, who draw their name from a tribal leader, had fought government forces for years until an uprising against President Ali Abdullah Saleh last year gave them free rein in Saada province, which borders Saudi Arabia.

The kingdom briefly fought the Houthis in Saada after they seized Saudi territory in 2009.
Political upheaval has severely weakened central government control over swathes of Yemen, allowing some groups to seize whole provinces including Saada.
"The whole governorate (Saada) is controlled by Houthis, we only have to deal with one party," the International Committee of the Red Cross's (ICRC) head of operations for the Near and Middle East, Beatrice Megevand-Roggo, said in an interview.
In Yemen's south, Islamist militants have gained control over several towns in Abyan province, forcing hundreds to flee the violence and take refuge in the southern port city of Aden, which has since seen a string of targetted attacks.
A local official in Aden said Yemeni army colonel Sanad Badr Abdullah had survived an assassination attempt on Wednesday night in which his wife was injured. Witnesses said a bomb exploded as he got out of his car.
Saleh left Sanaa for medical treatment in the United States on Sunday, saying in a parting speech that he would return to Yemen, which was paralysed for most of 2011 by protests against his 33-year rule.
Despite his absence, many fear he and his associates will continue to hold sway over the country.
Yemeni air force officers went on strike for a fifth day on Thursday, demanding the resignation of their commander Mohammed Saleh Al Ahmar, a half-brother of Saleh.
Soldiers who defected from Saleh's forces and joined those calling for his overthrow said government forces had kidnapped two senior air force officers in the coastal city of Hudaida for supporting the strike.

Follow Emirates 24|7 on Google News.