Senior jobs still taken up by Gulf expatriates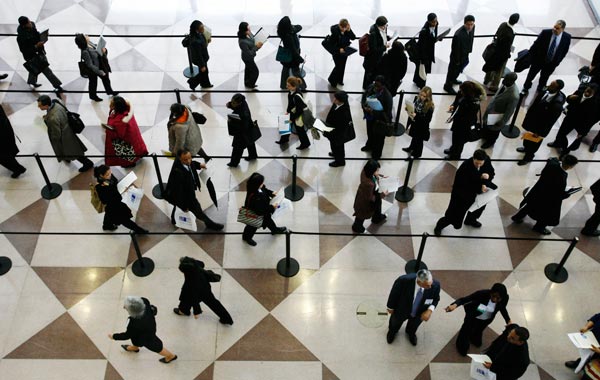 Businesses and organisations in the Middle are failing to create professionals equipped with the necessary skills to head industry, according to a study by Mercer, a human resources management consultancy.
The survey revealed that companies in the region are struggling to identify future leaders and lacking strong and deep leadership pipelines, a situation that is likely to result in a continued reliance on expatriates for their senior roles for years to come.
"The study identified serious deficiencies in this aspect of regional companies' operations. In the best case scenario, this means an ongoing need to fill senior roles with non-nationals. In the worst case, it means a leadership vacuum in the future which could have serious ramifications for the region's economic growth," said Khaled Alturki, Principal, Middle East.
Of all the companies contacted for the survey, only half had a defined and agreed leadership development strategy, a smaller percentage than found in Asia Pacific companies and a much smaller percentage than those in Latin America.
Sixty-two per cent reported that their top executives spent 10 per cent or less of their time developing current and future leaders, with only 10 per cent of top executives spending over 20 per cent of their time on this activity.
Only 58 per cent of companies participating in the survey provided favourable rewards or development opportunities to critical or high potential talent in contrast to 81 per cent of companies in Asia Pacific and in Latin America who offer talent special development opportunities.
"Although half of the companies we surveyed had defined leadership development strategies, they reported that the sense of urgency necessary to focus new attention and resources on this issue just does not exist," said Alturki.
"There is a lack of time, resources and focus on nurturing future talent – these are the three main barriers to leadership development in the region," he added.
For those companies in the region who do have established leadership programmes, it would appear that many of them are not using the most effective methods.
Classroom training is by far the most common form of professional development used by companies in the Middle East, yet it is considered less effective than many less-widely used methods.
Organisations see overseas assignments, challenging development opportunities and MBA or other university programmes as much more effective, but these methods are used by only 29 per cent, 46 per cent and 11 per cent of companies respectively.
When it comes to funding leadership development, companies in the region are spending far less than peers in mature markets. Research shows that US companies with leadership development programmes spend approximately $ 12,400 per person on this activity annually.
By contrast, only 29 per cent of companies in the Middle East spend $10,000 or more per person per year to train and develop global leaders, with 35 per cent spending less than $500.
"Our survey revealed that not only do Middle East companies spend less than their peer organisations in mature markets, the amount spent on training and development per person falls for each step down in leadership level," said Alturki.
"Of the companies we contacted, only 13 per cent cited insufficient funds for development as being a barrier to achieving their development goals, which may indicate that organisations just don't see the value in spending on leadership development," he added.
What came over as particularly striking in Mercer's report was the lack of female leaders in the Middle East.
A quarter of organisations have no women leaders in their 100 most senior roles, with women leaders holding more than 30 per cent of senior positions in only four per cent of organisations.
A major problem contributing to this was a lack of focus around developing this segment, with only 23 per cent of companies having a defined diversity strategy in place for developing female leaders.
"Among those companies we surveyed that acknowledged that there were barriers to advancement by female leaders, a large percentage blamed an organisational culture that does not support work-life balance," said Alturki.
"Other reasons cited were a lack of investment in women, and managers that are either unwilling to promote non-traditional candidates or simply biased.
Organisations also blame clients and customers who do not accord credibility to women, as well as the exclusion of women from informal networks," he added.
Mercer's report concluded that organisations in the Middle East should reassess their leadership development practices and tackle some of the key barriers that are slowing the strengthening of the leadership pipeline.
Until this changes, it said, companies in the Middle East will likely continue to rely heavily on expatriates to fill top leadership roles, face significant succession challenges, and miss out on the growth opportunities that strong leadership can help to identify and realise.








Follow Emirates 24|7 on Google News.