Sheikha Fatima checks on health of Syrian earthquake victims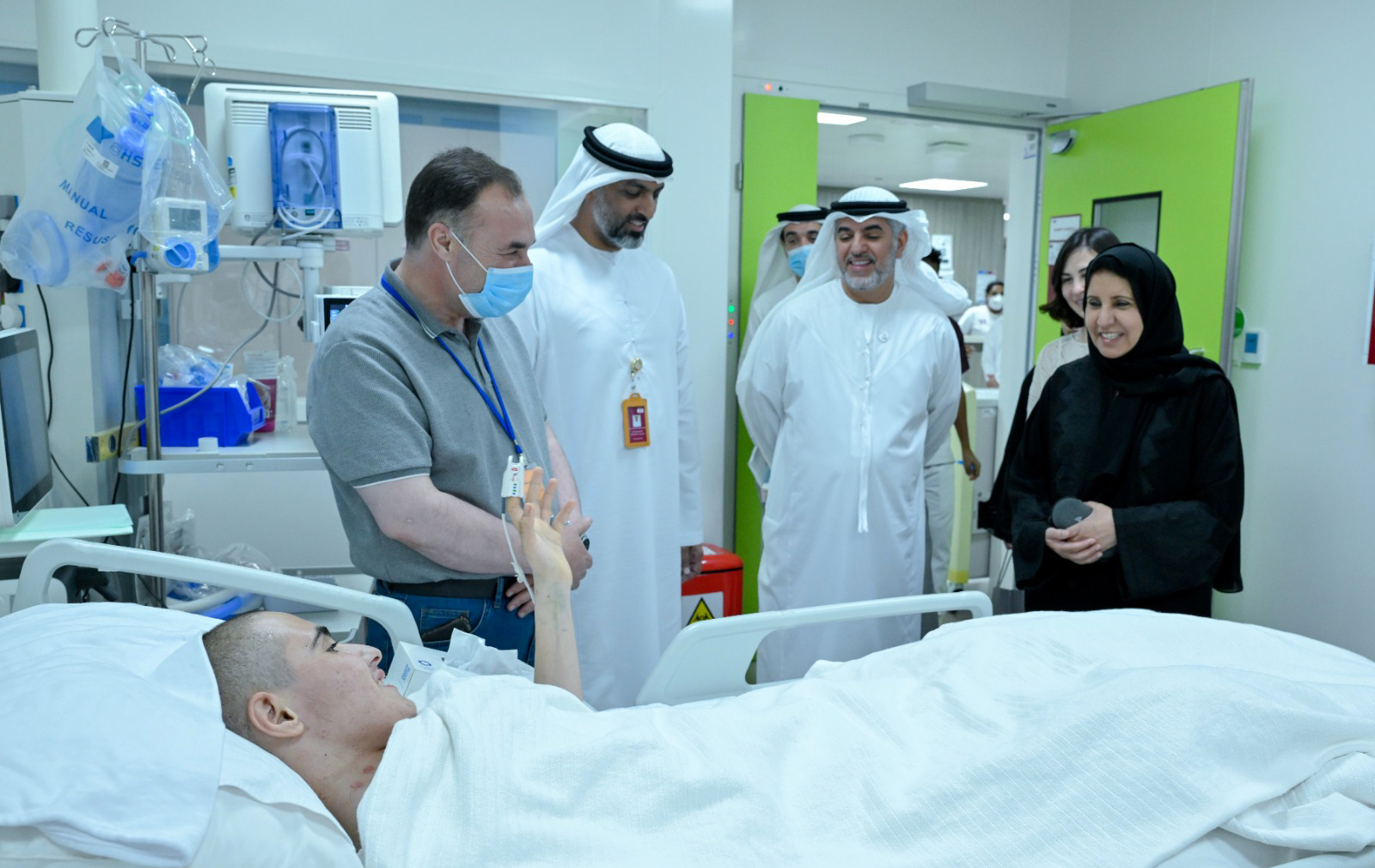 H.H. Sheikha Fatima bint Mubarak, Chairwoman of the General Women's Union (GWU), President of the Supreme Council for Motherhood and Childhood, and Supreme Chairwoman of the Family Development Foundation (FDF), the "Mother of the Nation," made a telephone call to Sham, a Syrian girl, and her brother, Omar, who were recently transported to Abu Dhabi to receive medical treatment, to check on their health and wish them a speedy recovery.
The call is part of Sheikha Fatima's efforts to check on Syrian earthquake victims, who are receiving medical care in Abu Dhabi hospitals.
Sheikha Fatima also checked on the conditions of other patients who are still receiving medical treatment, by assigning Dr. Maitha bint Salem Al Shamsi, Minister of State, and Dr. Hamdan Mussalam Al Mazrouei, Chairman of the Board of Directors of the Emirates Red Crescent (ERC), to visit the injured and check on them and their families.
During the visit, Dr. Al Shamsi and Dr. Al Mazrouei conveyed Sheikha Fatima's greetings and distributed flowers and sweets to the injured and their families, who expressed their appreciation for the care and support provided by Sheikha Fatima.
Follow Emirates 24|7 on Google News.