Syria clashes kill 13 civilians, 6 troops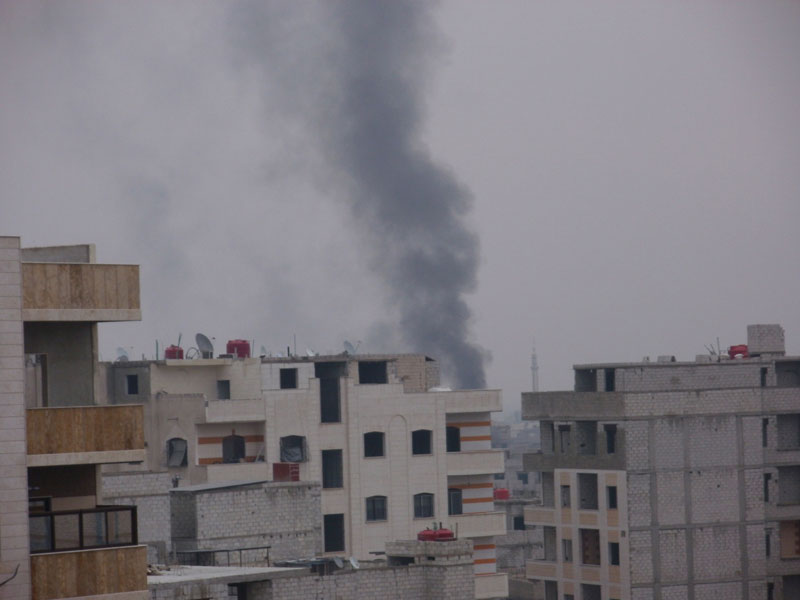 At least 13 civilians and six members of the security forces were killed in clashes across Syria on Monday, the Syrian Observatory for Human Rights said.
Near the capital, meanwhile, troops penetrated Rankus, 40 kilometres (25 miles) north of Damascus, after having shelled the town which had been encircled for the past six days, the Observatory said.
It said nine civilians were killed as security forces stormed Homs in central Syria, including a young girl hit by gunfire from a checkpoint in the Karm al-Zeitun district of the flashpoint city.
Four civilians were killed in the Qussur district, another was hit by machinegun fire in Baba Amro and a sniper shot dead a man in the city's Wadi Iran quarter, the rights group said.
A young man was shot dead in the Homs province town of Qusseir, according to the London-based rights group.
It also reported that unidentified assailants killed a doctor in Shammas, also in Homs, while the state news agency said Dr Mustapha Safar was shot dead by a "terrorist group."
Elsewhere, rebel soldiers "attacked a minibus carrying six security officers on their way to make arrests in Hirak, killing all of the passengers," said the Observatory, in statements received in Nicosia.
Government forces responded by deploying two tanks which opened fire and killed three civilians in the Daraa province town of southern Syria, it said.
Elsewhere in Daraa, cradle of the 10-month uprising against President Bashar al-Assad's regime, a civilian was killed by indiscriminate fire in the town of Saida, the watchdog added.
Near the capital, the Observatory and activists at the scene said deserters pulled out of Rankus as the army moved in. In the eastern suburbs, snipers were "shooting at everything that moves" in Irbin and Hammurieh, it added.
Armed clashes also erupted between the army and mutinous soldiers in Hirak, further south in Khirbet Ghazaleh and Saida, as well as in Nassib, a village on the border with Jordan.
Meanwhile, SANA reported a "terrorist group" attacked a gas pipeline in Homs province, near the border with Lebanon.
"An armed terrorist group has targeted a pipeline between Homs and Banias, near the town of Tal Kalakh, in a sabotage operation," SANA reported without elaborating.
Syrian cities have been subjected to energy shortages for several weeks, which the authorities blame on "armed terrorist groups" but the opposition says the regime carries them out to punish protest hubs.
Since mid-March, Assad's regime has faced an unprecedented protest movement. The United Nations estimated at the start of January that more than 5,400 people had been killed in the ensuing crackdown on dissent.
Follow Emirates 24|7 on Google News.