Syria opposition spurns US, Russia invites in protest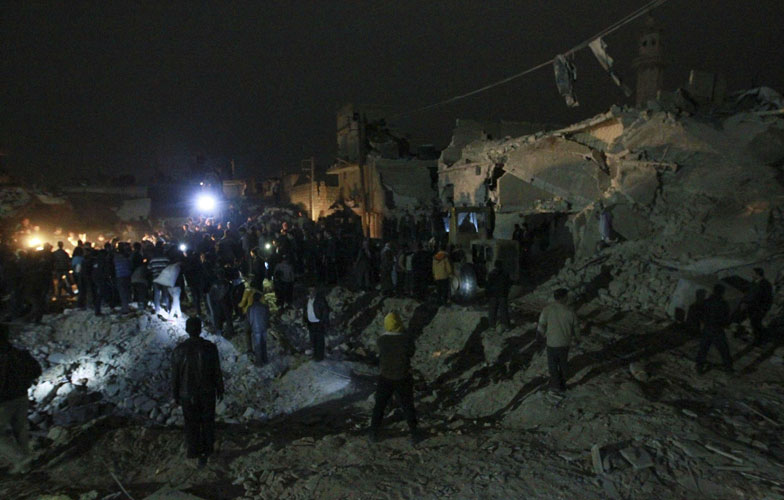 The main Syrian opposition grouping has said it turned down invitations to visit Washington and Moscow to protest what it described as international silence over destruction of the ancient city of Aleppo by Syrian missile strikes.
A statement late on Friday by the Syrian National Coalition, an umbrella group of opposition political forces, said it also had suspended participation in a Friends of Syria conference of international powers due in Rome next month to protest the attacks it said have caused many civilian casualties.
"Hundreds or civilians have been killed by Scud missile strikes. Aleppo, the city and the civilisation, is being destroyed systematically," the statement said.
"The Russian leadership especially bears moral and political responsibility for supplying the regime with weapons," it added, referring to Moscow's status as a leading ally of Syrian President Bashar al-Assad.
"In protest of this shameful international stand, the coalition has decided to suspend its participation in the Rome conference for the Friends of Syria and decline the invitations to visit Russia and the United States."
The invitations had been extended to opposition coalition leader Mouaz Alkhatib after he met the Russian and US foreign ministers in Munich this month.
The invitations were made shortly after Alkhatib offered to negotiate Assad's departure with members of the Syrian government who were not tainted by having participated in the crackdown on the 23-month-long revolt.
Rocket attacks on eastern districts of Aleppo, Syria's industrial and commercial hub, killed at least 29 people on Friday and trapped a family of 10 in the ruins of their home, opposition activists in the city said.
On Tuesday activists said at least 20 people were killed when a large missile hit the rebel-held district of Jabal Badro, also in the east of the contested city.
Follow Emirates 24|7 on Google News.