Syrians pin hopes on Geneva peace talks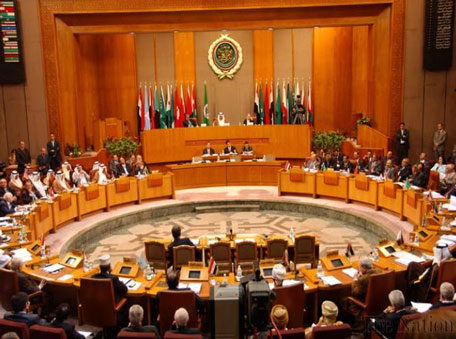 Syrians living in the UAE hope the negotiations that started in Geneva between the Damascus regime and the opposition on Saturday would finally bring peace to their conflict-battered Arab country after the loss of more than 200,000 people.
The more than 250,000 Syrians in the UAE and millions in Syria and other countries were deeply frustrated by the abortive peace talks in the previous three years, dubbed as the Geneva 1 and Geneva 2 that failed to end the five-year-old civil war.
But many of them are now optimistic that the Geneva 3 negotiations, which the UN said would last six months, would save their country, the capital of which is believed to be the oldest inhabited city in the world.
"I believe that the Geneva 1 and 2 failed because both parties were not prepared for peace and there was no genuine desire by key world powers to end the war," said Imad Hariri, a Syrian mobile phone dealer in Abu Dhabi."
"I think the conditions have now changed…both parties seem to be serious to end the conflict and there is strong pressure by the international community to find a solution."
The war between the regime of President Bashar Al Assad and the opposition bent on deposing the regime completes its fifth year in the next two weeks.
Many initiatives have failed to stop the hostilities, which were also fuelled by foreign interventions and the influx of thousands of militants from many countries. The emergence of the terror Daesh movement has also complicated the situation.
"I hope the talks in Geneva will produce results this time…we are tired of the war and we are really worried about the fate of our country," said Abdul Monem Mohammed, another Syrian expatriate living in Abu Dhabi.
"I have a feeling that this round of peace talks is the final chance…it's like "to be or not to be" for our country…their failure means Syria is lost…we hope that the parties meeting in Geneva realize this and do their best to save Syria."
The conflict, which erupted in February 2011, has wrecked Syria's economy and made nearly 12 million people, almost half the country's population, homeless. About four millions of them have fled Syria while the rest have been internally displaced.
According to a recent report prepared by the Syrian Centre for Policy Research with the help of the United Nations Development Programme and the UN Relief Works Agency, the domestic economy lost in excess of $200 billion in the first four years of the conflict through capital flight, massive destruction and looting of capital stock and GDP loss.
As a result of this devastating contraction, the country has been plagued with joblessness of around 58 per cent as 2.96 million people lost their jobs and more than 12 million dependents lost their means of living, the report said.
"This loss resulted in four from every five Syrians living below the poverty line, with almost two-thirds of the population surviving in extreme poverty as they struggle to meet the basic food and non-food items necessary to maintain their households, while 30 per cent live in abject poverty and are unable to meet their basic food needs," it said.
It estimated fatalities at around 210,000 at the end of 2014 while the number of wounded grew to 840,000 persons.
Equally dreadful is the silent calamity that has reduced life expectancy at birth by 20 years, from 79.5 years in 2010 to 55.7 years in 2014, it said.
"I live her but my family is in Syria as I can't afford brining them here…I am continuously worried about them and I pray to God that this evil war will stop…we all are tired of this bloodshed and hope those meeting in Geneva will be honest about reaching an agreement to bring peace and security to us," said Jamil Falah, another Syrian.
"I am not very optimistic because I am a pragmatic man…but I do hope that those going to Geneva will not play with our feelings again…time is running out and we do not have many chances," said Maher Gaddah, a Syrian.
"It is our country and our people who are at stake…those meeting in Geneva must realize this so they will not let us down again," Mohammed Humsi said.
Follow Emirates 24|7 on Google News.