This is how the Saudi Kingdom chooses its successors...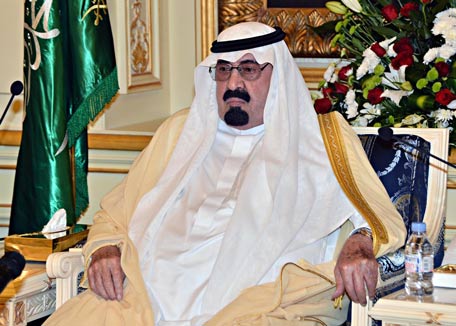 The late King Abdullah set new rules for determining the line of succession within Saudi Arabia's vast ruling family in the world's leading oil exporter.
The king also established a new mechanism for declaring the reigning monarch or his designated successor unfit to carry out their duties, temporarily or permanently.
Abdullah in October 2006 created the "Council of Allegiance" to decide on the succession, a committee of 35 descendants of the kingdom's founder Abdul Aziz bin Saud.
Under Saudi law, the monarch must be a son or grandson of Abdul Aziz, who died in 1953. All Saudi kings to date have been his sons.
Council membership is limited to Abdul Aziz's sons or a grandson of those who have died or are incapacitated, as well as one son each designated by the king and by the crown prince.
The committee, chaired by Prince Mishaal, the oldest surviving son of Abdul Aziz, takes its decisions by majority vote in a secret ballot, with a quorum of two-thirds.
The committee is formally charged with the "preservation of the state and the unity and cohesion of the ruling family, as well as the unity of the nation and the interests of the people".
Upon the death of a king, the committee meets in an emergency session to formally declare the crown prince as the new ruler.
The new monarch must then propose to the council within 10 days his candidates for the post of crown prince.
It chooses a crown prince from up to three candidates put forward by the king, but it has the authority to reject them all and put forward its own name.
The king can reject its nominee and the committee will then have a month to hold a vote to choose between the king's candidate and its own.
Members of the committee have a four-year term each, non-renewable without the consensus of their brothers and the king's approval.
Abdullah also set up a medical commission of five members, three of them doctors, to pronounce on the ability of the king or crown prince to continue in his duties.
In the event of the monarch's incapacitation, an interim council of five members - descendants of Abdul Aziz - is to supervise the kingdom's affairs for up to a week while the wider committee decides on a successor.
Before Abdullah changed the rules, the crown prince had been selected by informal consensus within the royal family.
Follow Emirates 24|7 on Google News.