Three men shoot dead stray crocodile in Kuwait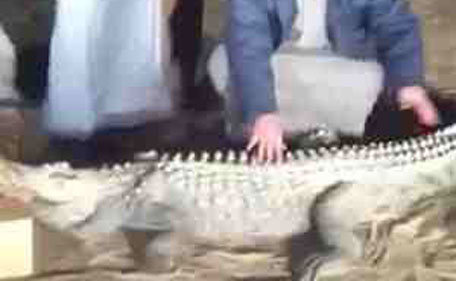 Three Kuwaitis killed a crocodile which had apparently sneaked out of a farm and strayed at night before it came face to face with them.
The two brothers and their friend were sitting near a camp just outside the capital Kuwait City when the two-metre reptile crawled slowly towards them.
"One of them who had a hunting rifle shot the crocodile as they were afraid it might attack them…the crocodile had apparently managed to sneak out of a nearby farm in Bar Al Abdali area," Alanba daily said.
Follow Emirates 24|7 on Google News.