Train hits camels in Saudi Arabia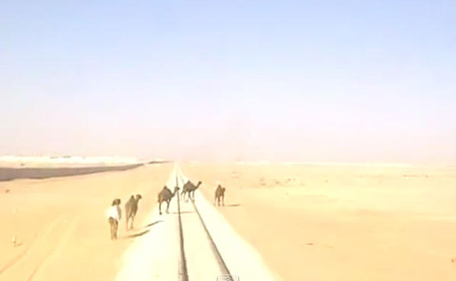 A train was seen on camera banging into a herd of camels in the heart of the desert in Saudi Arabia but officials insisted there was no such accident.

A YouTube film published by 'Saqb' newspaper showed the camels were crossing the rail in the eastern province when the train unleashed its horn at them.

It said the driver was heard in the film telling his assistant to keep the horn but it failed to alert the animals. The film showed the train ramming into camels but it abruptly ended without showing what happened to the animals.

"There was no accident today involving a train and camels in the eastern region," the paper said, quoting Saudi Rail Organization spokesman Mohamed Abu Zaid.

Abu Zaid.
Follow Emirates 24|7 on Google News.