UAE, Qatar in focus ahead of MSCI verdict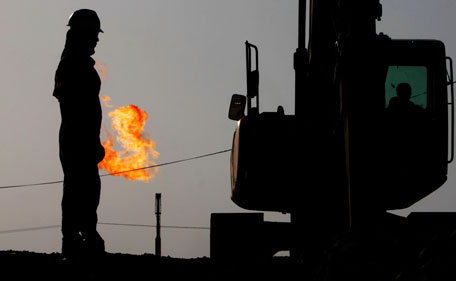 Gulf markets are expected to trade sideways and stabilise as investors hold positions ahead of an MSCI verdict on Tuesday, while a tumble in oil prices may weigh on Saudi Arabia's petrochemical stocks. UAE and Qatar are under review for an upgrade to emerging market status by the influential index compiler.
"The anticipation of an MSCI announcement will probably support local markets a little bit," says Robert McKinnon, ASAS Capital's chief investment officer.
"MSCI usually turns out to be an event rather than long-term driver."
Saudi Arabia's petrochemicals may extend losses after oil prices fell on Friday, with US crude slumping to a four-month low as a dimmer economic outlook drove crude to its biggest weekly loss since early May.
US stocks and the euro rose on Friday after the leaders of France and Germany hinted at an aid deal to save fellow euro zone member Greece from default and avert another global crisis, but until an accord is reached a layer of anxiety is seen hanging over markets.
"International markets have stopped the bleeding temporarily. Local markets will react similarly," Mckinnon adds.
Abu Dhabi Commercial Bank will be in focus after signing off its stake in Malaysian lender RHB Capital to Aabar Investments, an Abu Dhabi investment fund.
Abu Dhabi will remain a substantial shareholder and is supportive of a potential merger involving the bank.
Follow Emirates 24|7 on Google News.