UAE, Saudi send weapons to Taiz resistance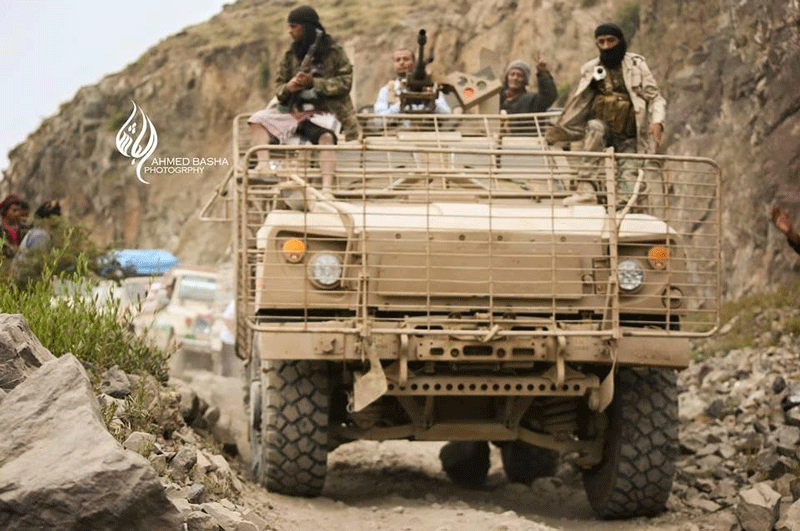 The UAE and Saudi Arabia have sent two warships laden with weapons for the Yemeni national army and resistance fighters in the Southwestern Taiz city to support an imminent offensive to eject the Iranian-back Houthis and their allies, a Saudi newspaper reported on Saturday.
The two warships are laden with weapons and ammunition and will soon arrive off the Yemen coast in the Southwest to deliver them to the resistance, the London-based Arabic language daily 'Sharqalawsat' said.
"The two warship will be off the coast shortly…they are bringing weapons and ammunition to the resistance in Taiz to support the upcoming battle," the paper said, quoting a resistance field commander identified as Abu Al Abbas.
The Saudi-led coalition has sent armored vehicles and other reinforcements into Taiz while its jets dropped weapons to the resistance last week as part of preparations for a final offensive to seize all Taiz and push the coup insurgents out.
The paper said Abu Al Abbas declined to give details of the latest weapons shipments for military and security reasons.



Follow Emirates 24|7 on Google News.