UAE to train Yemeni resistance men for army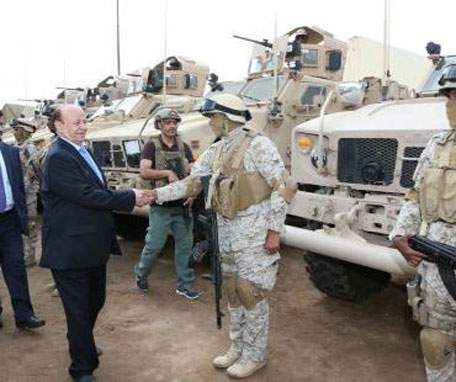 The UAE will train 500 Yemeni resistance fighters at military camps in the country to quality them for joining Yemen's legitimate army.

Yemen's news website Masdar Online said the Yemeni army has agreed to integrate nearly 3,500 national resistance men within plans to bolster the armed forces and control liberated areas in the conflict-battered Arab nation.

Quoting military sources in Aden, the network said resistance men seeking to join the Yemeni army have to register with a joint command grouping Yemen's military and the UAE command on behalf of the Arab coalition in Yemen.

It said hundreds of those accepted in the army have been transferred to training camps in Yemen and to a military base in Eritrea.

"The sources said 500 of the fighters who are physically fit for training will be flown to the UAE for military training to quality them as soldiers," the network said.

It quoted the sources as saying 350 resistance men have recently arrived at a military camp in the eastern UAE oasis town of Al Ain for training.

"This batch will be receiving training for six months…the graduates will join the Yemen presidential guards," the report said.

The UAE is a key member of the Saudi-dominated Arab coalition involved in a military campaign to quell an Iranian-backed coup and restore the legitimate regime.

Follow Emirates 24|7 on Google News.