UAE tops GCC M&A deals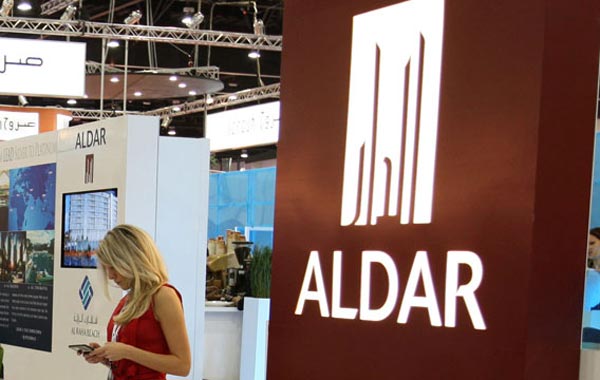 Aldar topped the region's M&A and private placement deals in January, as the government rushed to save the beleaguered property firm. Overall, the UAE led the merger and acquisition transactions in the GCC, both in terms of value and and in number.
Capital IQ data shows that the first 30 days of this year saw 10 merger and acquisitions (M&A) and three private placement deals, with Abu Dhabi as the biggest investor.
Out of the 10 M&A deals, seven are from the UAE, two are from Oman and one is from Saudi Arabia.
The government of Abu Dhabi, which acquired infrastructure assets on Yas Island and residential units and land from Aldar Properties for Dh16.4 billion on January 13, led the UAE league.
The emirate will pay Dh10.9 billion for the theme park, roads and bridges on Yas Island and Dh5.5 billion for homes and land.
The private placement market was also spearheaded by another UAE entity - Mubadala – which made a $762 million (Dh2.8 billion) investment on Aldar, who will use the proceeds to reduce its debt.
The bond is convertible into common shares at Dh2.3 per share. Mubadala Development Company, a sovereign wealth fund of Abu Dhabi, will acquire the bond and raise its stake from 20 per cent to 49 per cent. The new bond will mature in December.
Other M&A deals from the UAE include the recent 40 per cent stake acquisition of Abu Dhabi-headquartered Centurion Investment in NMC Healthcare, the country's largest privately owned health care company.
Canada-based Pure Technologies agreed to acquire inspection division from Abu Dhabi-based Specialized Technical Services Est. for Dh8.8 million on January 13. The business generated about Dh6 million in revenue in 2010.
Under the terms of the transaction, Pure will acquire ownership of all of the equipment and work in progress of the business, which will be incorporated into the recently-established Abu Dhabi branch office of Pure Technologies. The transaction is expected to close within this month.
Deyaar Development also acquired the remaining 45 per cent stake in Dubai-based Omega Engineering LLC on January 27.
Private equity firm Black Pearl Capital Limited through its fund Black Pearl Capital Partners, also completed the acquisition of Sharjah-based Canadian Energy Equipment Manufacturing FZE on January 19, 2011.
Meanwhile, New York-based DDB Worldwide Communications Group, acquired the remaining 20 per cent stake in Brandcom Middle East, a Dubai-based advertising agency, on January 16.
Najam Khawaja, formerly Chief Executive Officer of DDB, has become executive Chairman of the merged company and Ajay Shrikhande, formerly Chief Executive Officer of Brandcom, has become Chief Operating Officer of the merged company. Babu Subramaniam retains the title of Managing Director of the Dubai office, while the creative department will be headed by Shehzad Yunus. Brandcom will move to offices in Dubai's Knowledge Village.
Another Dubai-based IT firm, Equinox International, was acquired by Jordan-based Accelerator Management Company, a venture capital investment firm.
In the another venture capital deal, Hassan Mohammed Jawad & Sons of Bahrain received $75 million in mezzanine funding from Standard Chartered Private Equity Limited on January 3.
The company operates in the fashion and retail outlets, restaurants and cafes, supermarkets, sales and distribution, furniture, travel and tourism, logistic, and fuel service station businesses.
Outside the UAE, Oman registered two M&A deals - Oman Investment & Finance Company's acquiered 15 per cent stake in National Bureau Commercial Information, a credit bureau agency; and Oman & Emirates Investment Holding Company's acquired an additional 22.33 per cent stake in The Financial Corporation, an Oman-based investment bank.
In Saudi, Riyadh-based Arabian Pipes Company signed an agreement to acquire the remaining 50 per cent stake in Arabian-Yadong Coating Co. Ltd. and Riyadh assets of Yadong Anti-Corrosion (Int) Co Ltd. from Yadong Anti-Corrosion Co. Ltd. for $3.5 million in cash.
On completion of the deal, Arabian-Yadong Coating Co. Ltd will cease to operate as a joint venture company of Arabian Pipes Company and Yadong Anti-Corrosion (Int) Co. Ltd.
Follow Emirates 24|7 on Google News.