US prepared for Hormuz Strait action: Panetta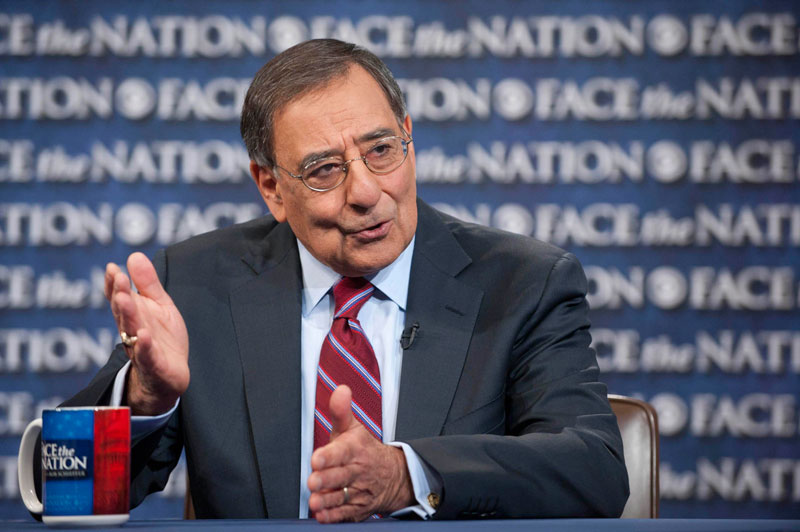 The United States is "fully prepared" for any confrontation with Iran over the Strait of Hormuz, but hopes a dispute would be resolved peacefully, Defence Secretary Leon Panetta said on Wednesday.
"We obviously always continue to make preparations to be prepared for any contingency, but we are not making any special steps... because we're fully prepared to deal with that situation now," Panetta told reporters.
Washington is strengthening its naval presence in waters just outside the Gulf.
"We have always maintained a very strong presence in that region. We have a Navy fleet located there," Panetta said. "We have a military presence in that region... to make very clear that we were going to do everything possible to help secure the peace in that part of the world."
The defence chief said Washington has been clear on its effort to prevent Iran from obtaining a nuclear weapon and from closing the Strait of Hormuz.
"Our goal has always been to make very clear that we would hope that any differences that we have, any concerns we have can be peacefully resolved and done through international laws and international rules," he said.
"We abide by those international laws and international rules. We would hope that Iran would do the same."
He declined to comment on a report which said Washington had sent a letter to Iran regarding its threatened closure of the waterway, but said "we have channels in which we deal with the Iranians, and we continue to use those channels."
On Friday, the New York Times, citing unnamed US officials, reported that Washington had used a secret channel to warn Iran's supreme leader Ayatollah Ali Khamenei that closing the narrow strategic waterway would cross a "red line" and provoke a response.
Follow Emirates 24|7 on Google News.