Vet kills race horse for broken leg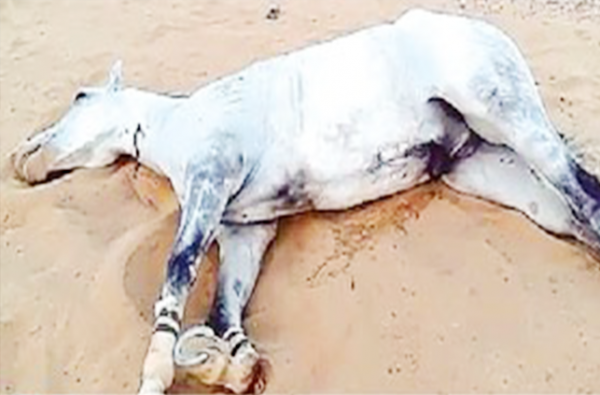 A Saudi vet decided to use mercy killing to end the life of a famous local race horse after it fell down and broke a leg during a race in the Gulf Kingdom.
The horse was in the lead during the race in the western Alula town when it suddenly lost its balance and rolled down on the racing course.
A vet who examined the horse decided to end its life on the grounds it will not live with a broken leg, according to 'Al Madina' newspaper.
"The vet said the fractured leg could not be treated and that the horse will die of sadness because it will not be able to race again, for this reason, he decided to use mercy killing to end the horse's life," it said.
Follow Emirates 24|7 on Google News.