Video: Asian shopkeeper hit by child driving car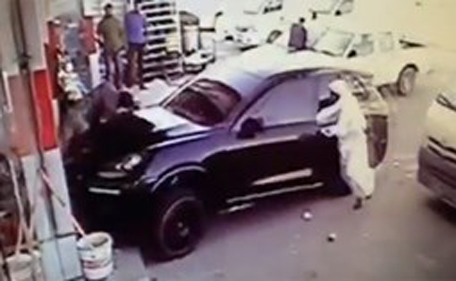 An Asian shopkeeper suffered from severe injuries when he was hit by a car, at the entrance of his shop in Qatar, driven by a little boy.

A YouTube film published in local newspapers showed the grocer sorting newspapers on the board just outside his shop in the capital Doha when a four-wheel drive vehicle suddenly leaped forward and hit him.

The film showed the grocer was knocked over as the car banged into the front of the shop and was badly damaged.

A man believed to be the car owner was then seen rushing towards the driver, who appeared to be a little boy and pressed the gas by mistake.
Follow Emirates 24|7 on Google News.