Video: Camel killed in Saudi train accident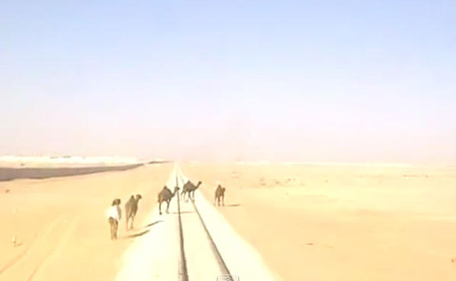 A camel was killed while three other animals escaped after they were hit by a cargo train in Saudi Arabia, newspapers said.

Saudi authorities had first denied a YouTube film showing the train rammed into four camels as they crossed the rail road in the eastern province.

But the Saudi Rail Organization (SRO) later admitted the accident took place and that one camel was killed.

"The accident took place last week as the camels were crossing the rail road without being accompanied by their owner…one camel was killed while the train suffered no damage," Sabq newspaper said, quoting SRO president Mohammed Al Suwaiket.

It quoted SRO spokesman Mohammed Abu Zaid as saying the camels owner could be fined for letting his animals come near the rail, which is banned under Saudi law.
Follow Emirates 24|7 on Google News.