Video: Fish that smokes?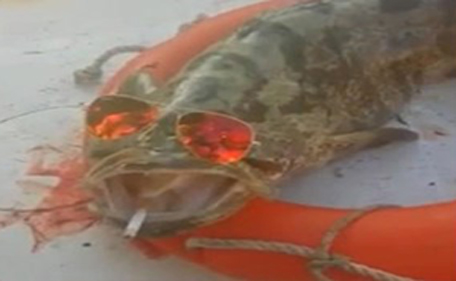 A large fish caught by a group of Kuwaiti amateur fishermen appeared to be enjoying smoking a cigarette and wearing glasses on its eyes.

A YouTube film showed the men putting sun glasses on the fish's eyes and stuffed a lit cigarette into its mouth aboard their boat in the Gulf emirate's waters.

At a first glance, the fish appeared to be squeezing the cigarette between its lips and enjoying the puff.

But the Kuwaiti daily 'Al Anba', which published the film, said the 'poor' fish was only fighting for its life when it shut its mouth on the cigarette.

Follow Emirates 24|7 on Google News.