Video: Girl falls from 5th floor...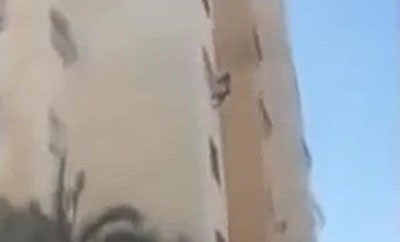 A Moroccan girl fell off the fifth floor but escaped unscathed after she was plucked by passers-by who gathered after hearing her screams.
A YouTube film published in local newspapers showed the girl was dangling from the window in the fifth floor of a building in the Western port of Casablanca before she slipped and plunged down.
Newspapers said the girl escaped unhurt after several men plucked her just before reaching the ground. The film showed one of the men giving a reassurance kiss to the girl but it was not clear why she was dangling through the window.

Follow Emirates 24|7 on Google News.