Video: Man drives blazing van from market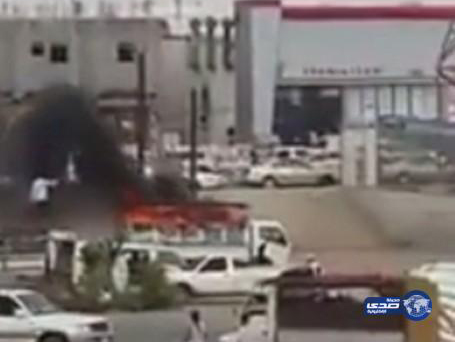 A Yemen driver risked his life when he refused to jump out of his van after it caught fire and insisted on steering the vehicle out of a packed market in Saudi Arabia.

A YouTube film published in the Saudi daily 'Sada' showed the man driving his van away from the busy market in the southern town of Sabya, as a large crowd followed him to help put out the blaze.

The film showed the driver succeeded in taking the van out to an empty area where scores of people used sand and earth to put out the fire.

Sada said the Yemeni emerged safe and the van suffered only slight damage, adding that the driver was lauded by the crowd and viewers of the film for his "bravery and sacrifice".
Follow Emirates 24|7 on Google News.