Video: Old man caught on camera molesting child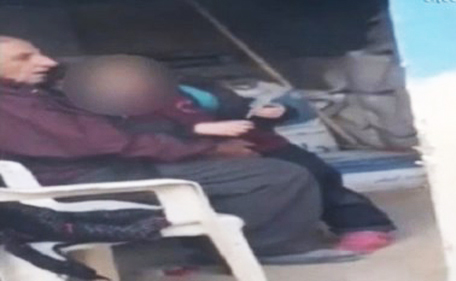 An elderly man was caught on camera molesting a little girl in Lebanon and the film triggered public indignation after it went viral on social networks and local TV stations.

The film, screened by Lebanon's 'Al Jadeed' satellite TV channel, showed the man was sitting on a chair and a child on his knees.

"It is a painful film that reflects the gradual collapse of ethics in this country," the channel said, calling on authorities to find that man and punish him.

The channel said it was flooded by calls from viewers expressing their anger and calling for tracking that man and punishing him.
Follow Emirates 24|7 on Google News.