Women with "seditious" eyes must cover up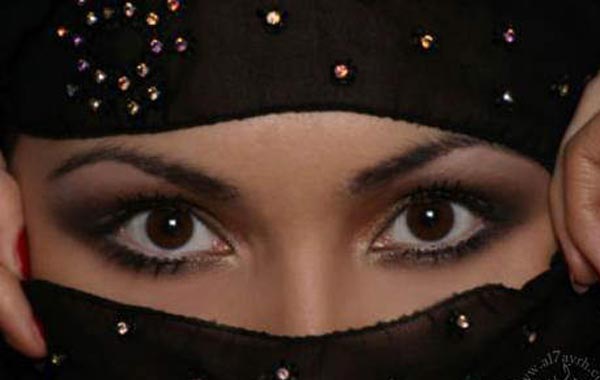 Women unveiling their eyes in public in Saudi Arabia will be forced to fully cover up their faces if their eyes are found to be seditious, according to the Gulf Kingdom's most feared Islamic law-enforcement group.

The Commission for the Promotion of Virtue and Prevention of Vice was reacting to last week's fight between one its members and a Saudi husband, who was maddened by the man's orders to his wife to cover up her face, the Saudi Arabic language daily Alwatan reported on Sunday.

Police are still investigating the incident, in which the husband was stabbed in the back during the fight in the southern province of Hael.

"The Commission members have orders to tell any women in public to cover up her face if they find that her eyes are seditious," the paper said, quoting Sheikh Mutlaq Al Nabit, a Commission spokesman in Hael.

Women in Saudi Arabia, one of the most conservative Muslim nations, must veil their faces in public but some of them uncover their eyes.

Nabit did not explain how the Commission members determine that a woman's eyes are seditious.
Follow Emirates 24|7 on Google News.