Worker kills giant critter in Saudi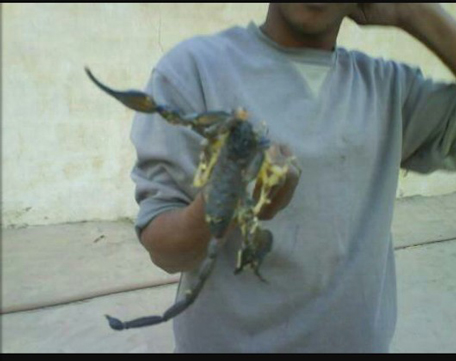 An Egyptian farm worker in Saudi Arabia killed what seems to be a scorpion and said it is the largest insect of its kind he had ever seen.

Abdo Ali killed the scorpion in his employer's farm in the southern Saudi town of Abha, according to the Arabic language daily 'Sabq'.

"Ali said he always kills spiders, snakes and other insects and reptiles in the farm but that this scorpion is the largest he has ever seen," it said. A picture published by the paper showed the critter is much larger than Ali's hand but it did not mention its type.
Follow Emirates 24|7 on Google News.