World's most expensive football coach not paid salary for months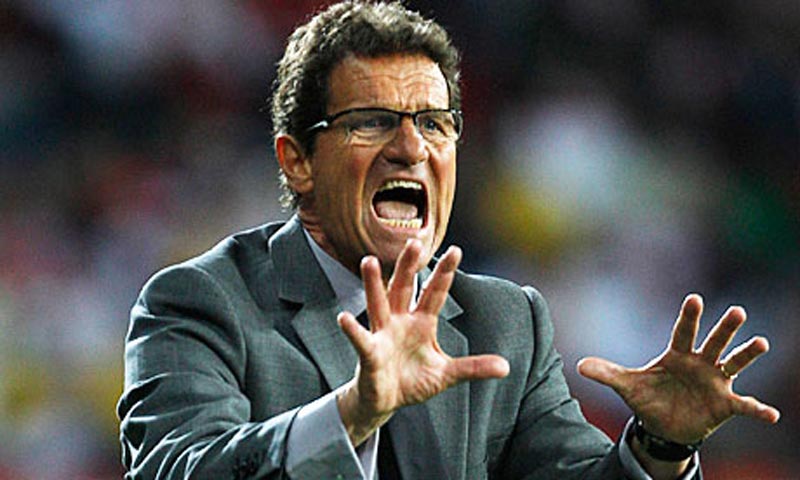 Michel Platini, president of the European Football Union, has called on the Russian Football Federation to pay pending salary of the Russian team's Italian coach Fabio Capello, according to a report in the Arabic daily newspaper 'Emarat Al Youm' quoting AFP.

"Capello did not file any complaint, but I think that it is not fair to withhold salary for the coach. This would give a bad image of Russian football before the World Cup to be hosted by the country in 2018. The Russian footaball federation should find a quick solution to the issue, " said Platini during a press conference in Moscow.

Because of the delay in payment of Capello's salary, the president of the Russian federation Nikolai Tolastej fears losing his job which he took up six months ago.

The Russian federation has been ordered to pay 600 million roubles (7.9 million euros) to Capello but they have not done so.

The Russian federation signed a contract with Capello, 68, in 2012, with an annual salary of up to seven million euros, making him the most expensive trainer in the world but he announced last November that he has not been paid salary for months.

The president of the Russian federation could face suspension for three years.

As per Capello's contract, which runs until the 2018 World Cup, the Russian federation has to pay nearly 25 million euros to him if his contract is cancelled. Tolastej had promised to pay the coach in installments.

There is no doubt that this issue has put Russia in an awkward situation, especially as it has allocated 12.4 million euros for organising the World Cup in 2018.









Follow Emirates 24|7 on Google News.