Yemeni resistance seizes more positions in Taiz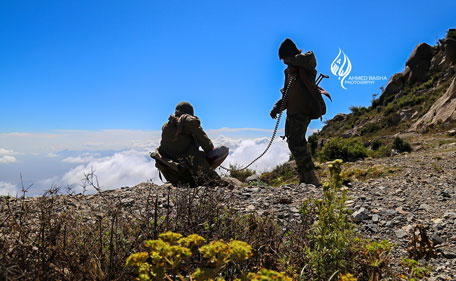 Yemen's national resistance fighters seized more rebel positions in Western Taiz on Sunday as they and the national army pushed ahead with a major offensive to expel the coup insurgents from the Southwestern governorate.

The defeats on some fronts prompted the Iranian-backed Houthis and their allies to intensify shelling of residential areas in the besieged city, Yemen's news network 'Masdar Online' said, quoting resistance sources.

"Although they are fighting with light weapons in Western Taiz, the resistance men continued to advance on rebel positions," the report said.

It said seized areas include Zankal, Taiz University, Al Saqr Club and the old airport, adding that the rebels launched attacks to retake those positions but were repelled.

The report quoted the sources as saying heavy fighting was still raging late Sunday between the resistance and the rebels in an area close to the 35th army Brigade loyal to the insurgents.

It said the resistance fighters were advancing slowly in that area because of street battles and the absence of sufficient air support.

"The Western front is very important and is a strategic area because it will help the resistance break the siege on the city," a military source said, adding that the insurgents are sending daily reinforcements to their forces near Taiz.

Follow Emirates 24|7 on Google News.