Rent-a-womb: India a surrogate mom hub?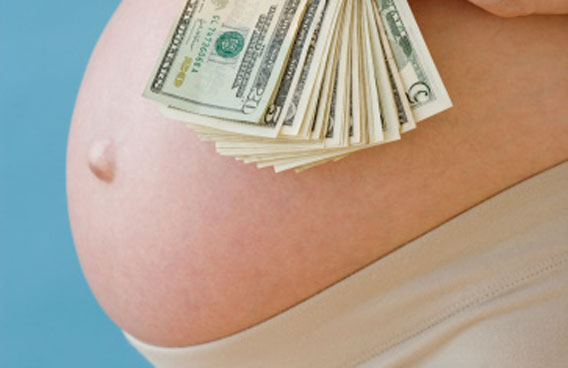 Surrogate pregnancy, an assisted reproductive technique (ART) in which a woman carries in her womb the baby of another woman, has seen a spurt in India.
Due to the healthier lifestyles of to-be mothers and lower costs compared to the West, the country could become a global hub in the field, gynaecology experts say.
"The reason why surrogate pregnancy is rising is mainly because of the low-cost factor, and the preferably healthy lifestyle of Indian women, much needed during pregnancy," Shivani Sachdev Gour, fertility expert and gynaecologist, said.
"Women here are less exposed to a lifestyle with drugs, alcohol and smoking, which has a positive impact on the health of the baby as well as the mother. Also surrogacy laws in India are much lenient as compared to other countries," added Gour.
She says she gets around 25 patients every month from countries like Britain, the US, and countries in the Middle East at the Surrogacy Centre of India Healthcare, a private hospital she runs in south Delhi.
While the cost of treatment and expenses involved in surrogate pregnancy vary between Rs 50,000 and Rs 100,000 ($1,000 and $2,000) in India, the cost in other countries like the US and Britain is nearly five times that in India, said Gour.
"Surrogacy is advised in cases of malformed uterus, or when pregnancy is life-threatening. But the reasons are slowly expanding in our country," said Alka Kriplani, professor at the department of obstetrics and gynaecology at the All India Institute of Medical Sciences (AIIMS).
According to experts, the success rate of surrogate pregnancy at centres in India is higher than in other countries.
"In over 60 per cent of cases, the prospective mother carries back a healthy baby, while the miscarriage rate is less than 15 per cent," said Gour.
Experts also emphasise on the need for stringent surrogacy norms at ART centres.
Follow Emirates 24|7 on Google News.