Retired fisherman saved plane crash passengers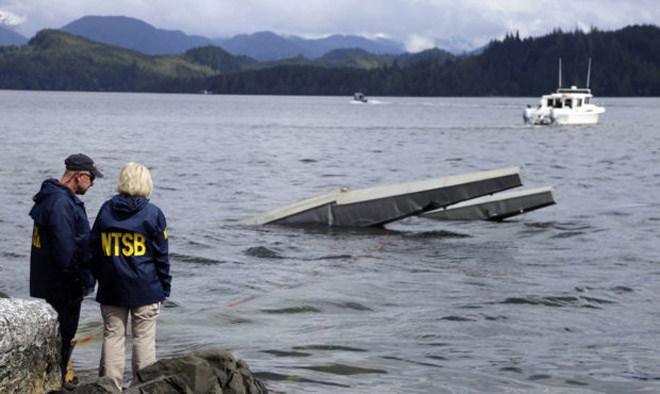 A retired Alaska fisherman who was on the water in a small skiff when two sightseeing floatplanes collided in midair says he saw one of the planes land and sink, leaving "people bobbing all over the place."
Chuck Hanas told NBC's Today Show that that the plane hit the water so hard that its floats were ripped off. Then it turned upside down and sank.
He says he motored closer to the site and got people out of the icy water. Hanas says he was in the right place at the right time.
Ten people survived Monday's crash of the two planes and six were killed near the cruise ship port town of Ketchikan. The 14 passengers on the two planes were all were passengers on the cruise ship Royal Princess, which is on a seven-day trip in Alaska. One of the two pilots died.
Authorities have started recovering the wreckage of the planes.
Follow Emirates 24|7 on Google News.