'Robot Cop' may be on patrol by 2020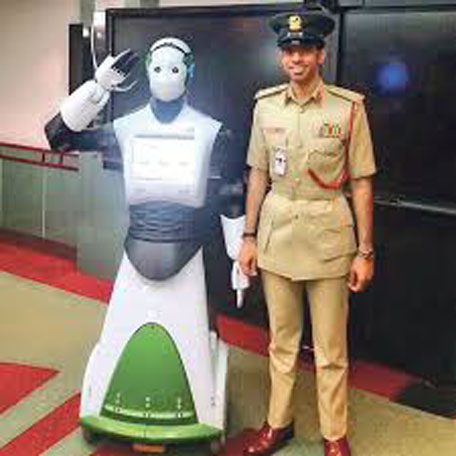 Dubai Police is working on a plan to integrate robots and more aggressive use of artificial intelligence by 2020, a senior official of Dubai Police said.
"Robots could do the work of a police officer on ground at certain situations. We are working on a similar project and it will be ready by Expo 2020," said Col. Khalid Razooqi, General Director of Smart Department Dubai Police.
Speaking at a session on Wearables and Connected Consumers, he said Dubai Police had introduced a robot during the last Gitex Technology Week to gain user feedback.
"The project we are working on will involve robots interacting with people and performing some responsibilities that of a police officer."
The project is two phased where the robots would be manufactured initially and the second phase would involve the development of artificial intelligence.
"We are in the final stages of identifying a company for the manufacturing of robots," he said.
Dubai Police is also in the process of developing the AI in coordination with Watson and Google.
He explained how Dubai Police had introduced several new initiatives including using a mobile application to issue traffic fines and how Google Glass is being used by officers to report from an accident or a crime scene.
Inviting the public to take pictures of law and order violations and report them to police he said, "We have solved several cases thanks to pictures taken by the public," he said.
He, however, warned that no one should upload such pictures on the internet, which would then be considered as a violation of privacy and is punishable.
Follow Emirates 24|7 on Google News.