S.Korea hit by record snow, army conducts rescues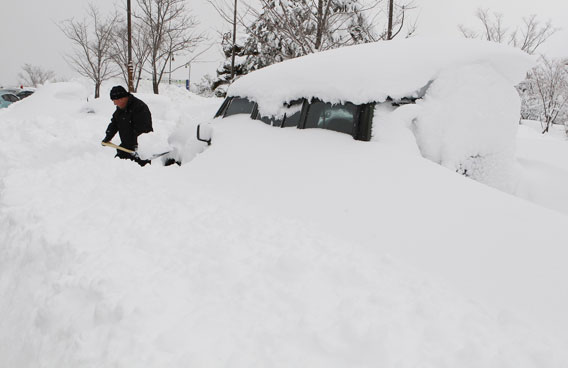 The biggest snowfall in a century has buried cities in eastern South Korea and prompted rescue operations involving some 12,000 soldiers, as the coldest winter in years grips the peninsula.
Hundreds of motorists were stranded and dozens of buildings collapsed after more than a metre of snow fell over some parts of the region over the weekend. The weather bureau has forecast more heavy snow for the region on Monday.
The country's capital, Seoul, and main industrial hubs were not affected by the storm.
The heavy snow comes just a few weeks after temperatures hit record lows, causing the Han River in central Seoul to ice over for the first time in years.
North Korea also recorded its coldest January in 26 years.
Follow Emirates 24|7 on Google News.