Sandy Hook shooter Adam Lanza had 'altercation' with school staff the day before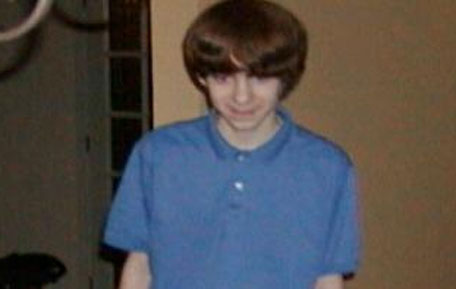 Update: Adam Lanza had an 'altercation' with school staff the day before

Adam Lanza, the suspect in the tragic shootout during the weekend that resulted in a death toll of 28, reportedly had an "altercation" with four staff members at Connecticut's Sandy Hook Elementary School the day before he killed 20 children and six adults there.

The details of the altercation are still unclear as three of the four staff members with whom Lanza had an argument were among those killed. A fourth staff member was not in school on the fateful day and thus perhaps avoided a fate similar to his colleagues.

The fourth staff member is being questioned by investigators in order to shed light on what went on the previous day, something that might have triggered the episode.

According to news reports, Adam Lanza carried four handguns to the school in his mother's car – he used two to carry out the shootings while the police discovered another rifle in the car that he drove to the school.

It is also being reported that, earlier in the week, Lanza tried to buy a rifle but was rejected because the state has a waiting period.
Adam Lanza, 20, the gunman in this weekend's barbaric shootout at Connecticut's Sandy Hook Elementary School, was described as a bright but reclusive student who did not have many close friends.

Lanza was an honors student who lived in a prosperous neighborhood with his mother, a well-liked woman who enjoyed hosting dice games and decorating the house for the holidays, neighbours said.

The Newtown massacre, with a death toll of 28 – including 20 children aged seven or younger – is the second-deadliest school shooting in US history and one of the deadliest mass shootings around the world.

A gunman at Virginia Tech University killed 33, including himself, in 2007. Only Virginia Tech and the mass killings of 77 in Norway last year had greater death tolls across the world over the past 20 years.

According to the advisor of a technology club of which Adam Lanza was once a member, the suspected shooter "seemed not to feel pain like the other students". He also used to, at times, completely withdraw himself from his surroundings, the advisor said.

He must have done the same on the fateful day when, according to police reports, he repeatedly shot school children point blank with a rifle – without uttering a single word.

Marsha Lanza, one of Adam Lanza's aunts has said her nephew was raised by kind, nurturing parents who would not have hesitated to seek mental help for him if he needed it.

Adam Lanza is suspected to have killed his mother by the same guns he used in the school shootout before he drove in her car to the school premises and ended the lives of 20 children and six school faculty members before turning the gun on himself.

The motives of his actions aren't clear, nor are the circumstances that might have driven a 'disturbed' Adam Lanza to commit such a heinous act.

His brother, Ryan Lanza, describes Adam as a 'nerd' who "wears a pocket protector."
MUST READ:
US school massacre: Angels who died... 12 girls, 8 boys, none older than 7
US school massacre: The 3 teachers who threw themselves into gunfire to save kids



World shares US grief at school massacre



US devastated, Obama in tears: Gunman massacres 26 children and adults at school
Follow Emirates 24|7 on Google News.