Saudis arrest 431 Daesh suspects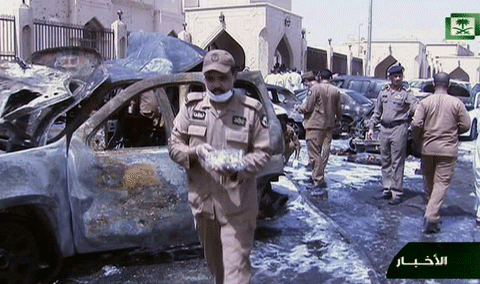 Saudi Arabia has arrested 431 people suspected of belonging to Daesh cells and thwarted attacks on mosques, security forces and a diplomatic mission, the interior ministry said on Saturday.

The announcement came after a car bomb exploded at a checkpoint near the kingdom's highest security prison on Thursday, killing the driver and wounding two security officials in an attack claimed by Daesh.

"The number arrested to date is 431, most of them citizens, in addition to participants from other nationalities.
"Six successive suicide operations which targeted mosques in the Eastern province on every Friday timed with assassinations of security men were thwarted," the interior ministry statement posted on the official Saudi Press Agency (SPA) said.

Terrorist plots to target a diplomatic mission, security and government facilities in Sharurah province and the assassination of security men were thwarted," it said.
Follow Emirates 24|7 on Google News.