Sawab Centre launches campaign presenting positive alternatives to violent ideologies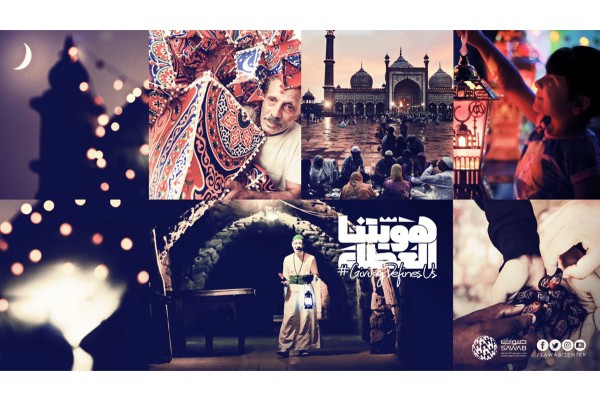 The Sawab Centre, a joint UAE-US digital communications hub to combat violent extremist ideologies online and promote positive alternatives, has announced the launch of a new campaign on its social media platforms.
Under the hashtag of #GivingDefinesUs, the three-day campaign will run from 13th to 15th May, in Arabic and English on Sawab's Twitter, Facebook, Instagram, and YouTube platforms. The campaign is the Sawab Centre's 27th social media campaign countering violent extremism and presenting positive alternatives to violent and divisive ideologies. Other Sawab campaigns have focused on terrorism's devastation of families, communities, and ancient civilisations, as well as positive themes such as the merciful acts of Prophet Muhammad (PBUH) and the important contributions of women in preventing and resisting extremism and in advancing their societies.
For millions of Muslims around the world, the Holy Month of Ramadan is a time for spiritual reflection and quiet contemplation. Showing compassion for those less fortunate is also an important Ramadan theme, as charity work and donations to the poor increase during this holy month.
Under the hashtag of #GivingDefinesUs, Sawab's latest social media campaign will focus on how the simple act of giving to others is a virtue shared across religions and cultures and essential to a vibrant and well-functioning global society. The campaign will feature stories of ordinary people donating blood as well as celebrities and athletes giving of their time to brighten the lives of sick children. It will also highlight how charitable acts of sacrifice can break through boundaries and unite people and communities in shared fellowship and common cause.
Since its launch in July 2015, the Sawab Centre has encouraged governments, communities, and individual voices to engage proactively to counteract online extremism. Over this time, the Centre has given voice to the millions of people around the world who oppose violent extremist ideologies, while supporting efforts to expose terrorist groups' brutality and criminal nature.
Follow Emirates 24|7 on Google News.