Scantily-clad women help 28 prisoners escape from jail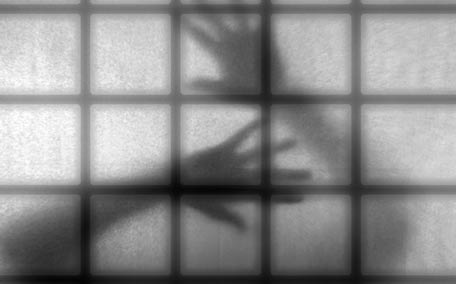 Twenty-eight in mates escaped from a Brazilian prison, after three women 'seduced' guards on duty.
Three wardens were found without clothes and handcuffed after the break-out, reported 'Mirror'.

According to police sources, the plan was hatched by one of the inmates who were in prison for attempted murder and robbery. He allegedly convinced his girlfriend and her friends to help him escape. The plan was to seduce the wardens and knock them out with the spiked booze.
The three women lured the guards to their sleeping quarters. And from the moment they drank the beverage, they were knocked out.
The woman discarded a bag of lingerie and dominatrix police uniforms.

They also took along arms and ammunition and left through the front gate. The doors were left open and 28 inmates escaped.
Eight of them have been recaptured. While one inmate was found wandering around in a drunken state, another was caught after stealing a pick-up truck from a farm and crashing it, police said.
Meanwhile, the three guards will face criminal charges of 'facilitating a jailbreak'.
Follow Emirates 24|7 on Google News.