Selena Gomez on team Taylor Swift vs Kanye West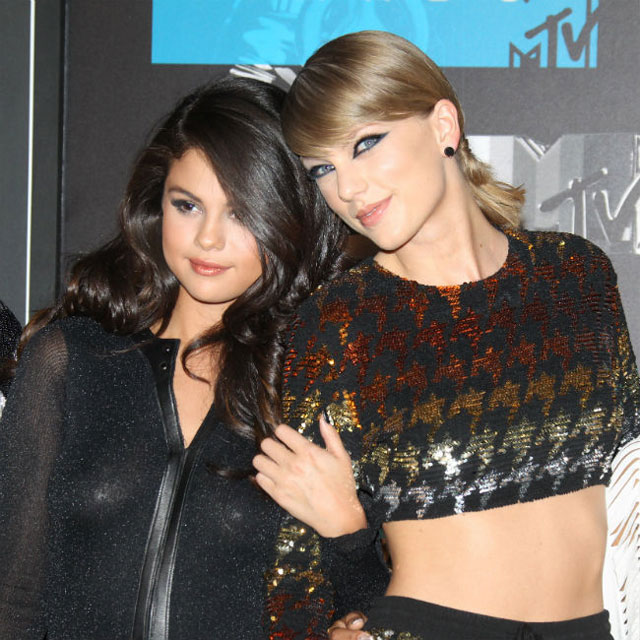 Selena Gomez has defended her close pal Taylor Swift after she was dissed by Kanye West in his new track.
Selena is just one of a number of celebrities that has sided with Taylor after the 'Only One' hit-maker sang about having sex with her and claimed he made "that ***** famous".
Speaking on SiriusXM, she said: "Taylor's killing it and she kind of always has been. Everybody has their own opinion. At the end of the day, you can just do what you do."
Selena is not the star to stand up for Taylor, with 'Orange is the New Black' actress Ruby Rose writing on Twitter: "Too many lines crossed. If I put myself in the shoes of the women he has hurt recently. Victims of Bill Cosby, The Slut shaming, Amber...
"And now my dear friend Taylor.. Right before another huge moment for her.. Can I still support him and call myself a feminist? A friend? No. (sic)"
Other close pals of the 26-year-old singer, including Gigi Hadid have taken to the social media site to insist they are siding with their friend.
Gigi wrote: "My attendance somewhere does not mean I agree with everything being said in the music playing there. My friends know of my loyalty."
Jaime King added: "I'm so sad right now & disappointed right now. I stand by my sister. Always. (sic)"
But it was her brother Austin who had the best reaction, sharing a video of him throwing his Yeezy trainers in the bin.
Follow Emirates 24|7 on Google News.