Sharjah cops bust major gas cylinder scam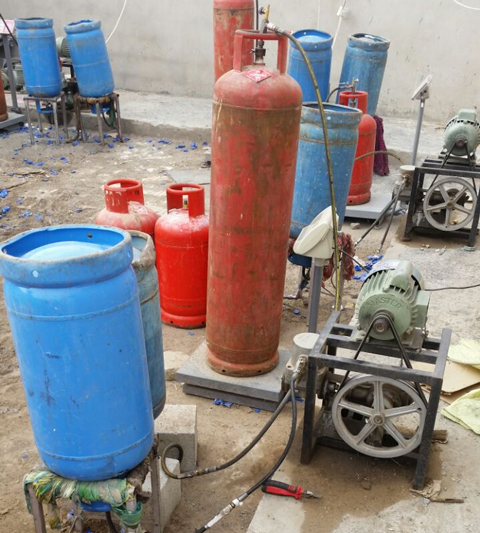 The Criminal Investigation Department (CID) of Sharjah Police, in cooperation with the General Directorate of Civil Defence and the Sharjah Municipality, have busted a major gas cylinder racket that endangered the life of hundreds of residents.

Four people have been arrested and charged with collecting expired gas cylinders, re-filling them on a farm and then selling them at half the price.

Restaurants and shops were targeted once the cylinders were refilled without the permission of any competent authority.

The farm was located in the Madam area.

The four accused are ABA, Sudanese nationality, and A KH, NAA and Prof. M, all Pakistani.

A total of 163 gas cylinders were confiscated along with four gas-filling machines.

The defendants have admitted to the scam.

Sharjah Police have appealed to the public to buy gas cylinders only from authorised sources.

Follow Emirates 24|7 on Google News.