Sharjah's Corniche road blocked till Mar 22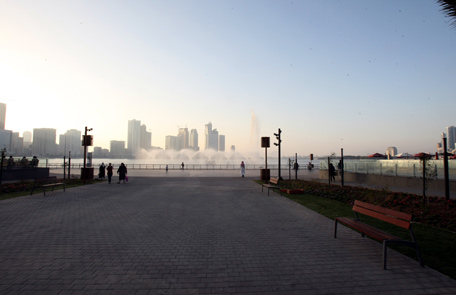 Sharjah's Corniche road will be partially blocked from today till March 22.
All U-turns from the Holiday Inn hotel to Majaz Waterfront will also be blocked for the next 15 days, according to a press statement by the Sharjah Roads and Transport Authority (SRTA).
Sulaiman Abdul Rahman Al Hajiri, Director, SRTA, Roads Affairs, said traffic in the direction of the Sharjah Central Market will not be affected, but traffic will be diverted from the Holiday Inn Hotel to a service road in the direction of the Majaz Waterfront.
"Part of the asphalt layer will be removed, renewed, painted, and marked again during the third phase of the project, which also includes some amendments to the road while all U-turns on this part of the road shall be totally blocked," he added.
Pedestrian crossings and overpasses will be built up to the latest standards and specifications.
Maintenance of the Corniche Road is part of the third phase of the three-section project which spans the maintenance of the Omar Abu Risha road and Intifada road.
Follow Emirates 24|7 on Google News.