Sheikha Manal to pay for child's treatment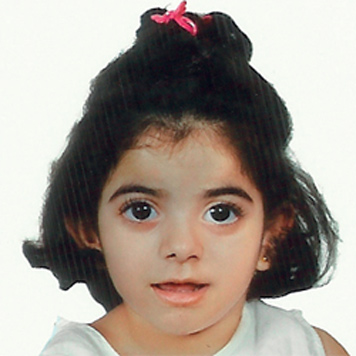 A little Emirati girl suffering from cerebral palsy has been given the chance to be treated abroad as all medical expenses will be born by Sheikha Manal bint Mohammed bin Rashid Al Maktoum, head of the Dubai Women's Institution.
Sheikh Manal, wife of Sheikh Mansour bin Zayed Al Nahyan, UAE deputy prime minister for presidential affairs, has told the family of Raqya hat she would pay for the treatment of their daughter in Kuala Lumpur, where she was born following an appeal by her father for help through the Dubai-based Arabic language daily Emirat Alyoum.
UAE ambassador in Malaysia, Nassir al Aboudi, said the embassy is making arrangements to receive the child after it was notified of Sheikha Manal's decision, adding that this gesture is highly appreciated.
Emarat Alyoum said Raqya Abdul Aziz Al Zaabi suffered from cerebral palsy just after she was born in the Malaysian capital but started to improve after treatment.
Her father, a medium income government employee, had told the newspaper that he had stopped the treatment as he could no longer afford it and appealed for benevolent people to help his daughter.
Her grandmother has also contributed to the treatment of the girl, who Malaysian doctors said she needed four cerebral injections worth nearly Dh92,000 each.
"We are very happy about the news that Sheikha Manal will pay for Raqya's treatment. Without this gesture, Raqya could not be cured," the grandmother said, according to the newspaper which did not specify Raqya's age.
Follow Emirates 24|7 on Google News.