Should a thalassemic foetus be aborted?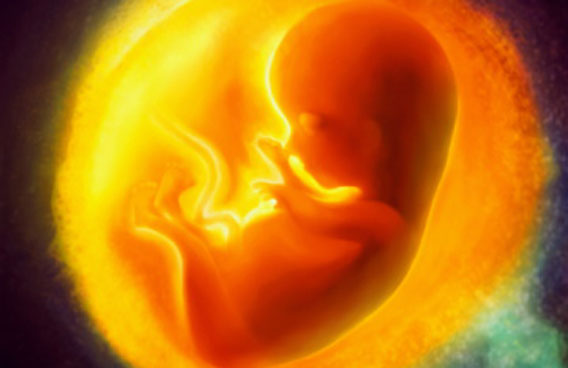 Doctors in the UAE treating children suffering from thalassemia have urged Islamic scholars to seriously consider permitting the medical termination of fetuses under 10 weeks, if the foetus has the genetic blood disorder.
However, the Grand Mufti of Dubai, Dr Ali Mashael told Emirates 24|7 that Islamic scholars have different opinions regarding the termination of a foetus if thalassemia is proven.
"Some Muslim scholars say that it is permissible to abort a thalassemic foetus if it is less than 120 days. The other group says it is not permissible," Dr Mashael said.

He says the reason for the divide is that there have been cases where medical tests said that the foetus has major medical problems, but the baby were born healthy. "This is all God's will after all."
What is thalassemia?
Thalassemia describes a group of inherited disorders characterised by reduced or absent amounts of hemoglobin, the oxygen-carrying protein inside the red blood cells.
There are two basic groups of thalassemia disorders: alpha thalassemia and beta thalassemia. These conditions cause varying degrees of anemia, which can range from insignificant to life threatening.
The medical view
Speaking to Emirates 24|7, a senior doctor who requested anonymity, urged the Islamic scholars to re-think the issue and study it by talking to doctors, families of these children, as well the children themselves.
"A visit to the hospital to look into their daily misery and suffering before saying it is halal or haram to abort a thalassemia fetus is a must," he told this website.

"I am treating thalassemia patients for more than a decade. I see their misery and suffering every day. Most of these children start blood transfusions as early as six months. This is not easy. To put a six-month baby under more than five hours of blood transfusion is not easy at all for the baby, the parents, and the medical staff."
He added: "Apart from the severe pain of being injected for the blood transfusion every three weeks, being injected for seven to 12 hours every day to take the other thalassemia medicines at home is very painful. Most of these babies do not grow up like normal kids. Most of the girls do not get their periods, and the boys do not grow as well. They are being deprived of a normal life and this leads to major problems."
He added that many marriages have broken due to this. "I have come across many cases where the father blames the mother for the disease. Many men left their ill children and wives to face this issue alone. If the mother is considerate, she will devote her life to the sick child and look after him or her. But, we have come across other cases where the parents get divorced, and each one of them gets married again, and the thalassemic children suffer. Many of them die because they do not receive proper care and do not get their medication on time."
"Many of them die before the age of 15. They also develop other diseases such as heart problems and diabetes."
There are many opinions regarding abortion in the Muslim world.
For example, if it is confirmed by medical tests in the early period of pregnancy that a fetus suffers from a defect that can't be treated and that will cause great suffering to the child, a number of scholars would say that it is permissible to abort, provided that the pregnancy is less than 120 days old.
Other scholars disagree and said that pregnancy must be less than 42 days old.
Others hold that abortion is not permitted in any case.
However, most agree that after 120 days an abortion is not permissible unless the defect in the embryo puts the mother's life in danger.


Divine will
Dr Ahmed Al Kubaisi, a well-known scholar said that it is not permissible to abort a fetus, even if it was proved to have the genetic blood disorder thalassemia.
"In my opinion, thalassemia fetus should not be aborted. I know that this puts the family and the children into lots of suffering, but still this is God's will. Even if the doctors say that the child will live for only 15 years, this is not a proof as many children have lived for more than this age and many of them get married and have their own families."
He added that the only case where they allow abortion is if the child was born with a severe deformity.
"For example, in Fallujah in Iraq, the women are giving birth to children with severe deformities. In most of the cases, doctors do not know if the thing they deliver is a human. It comes out with different shapes. In this case only, I believe that such fetuses must be aborted. I also believe that the women in these countries must not become pregnant. It is haram for them to get pregnant there."
Living with thalassemia
Emirates 24|7 spoke to a cross-section of parents who have children suffering from thalassemia.
Shaikha Rashid, a 56-year-old UAE national who lost two daughters due to this disease said that it would be great if they had such tests 35 years ago.
"I married my cousin. Both of us are carriers of thalassemia gene, thus, some of my kids were born as thalassemia patients. It was a painful thing. I lost two of my daughters because of this disease. To look after these kids is very difficult. I had to take my daughter when they were only a few months old for blood transfusion. We had to go through this every three weeks at the hospital, and every day at home. My daughters were very stubborn and used to refuse being injected in the stomach every day for the medicine injections. Due to this, both of them failed in schools and were dismissed around grade six. They also developed diabetes and heart disease. They both died of heart failure. My elder daughter died when she was 18. The younger one died when she turned 16 because of the same problem."
She added that according to doctors, thalassemia patients do not die of thalassemia. "They die because of other serious complications related to the disease and the blood transfusion mainly."
She added that she wish if such test on the fetus was available in those days.
"If I can go back in time and have the chance to do the test, I will never give birth to a thalassemia child. It is a very difficult condition. I am still suffering when I remember how my daughters suffered. It broke my heart to see them suffer and not to be able to do something to help them or relief them from the pain. No mother can bear the pain of injecting her child every day in the stomach and bear the kid crying for hours and not be able to play or live a normal life despite all this pain."
Follow Emirates 24|7 on Google News.